This year's trend in lip color does more than just make you beautiful…
I received this from Avon a couple of weeks ago and I felt enchanted. It looks like the enchanted rose from Beauty and the Beast
kasi
but 500% magnified because it has more flowers and it has the new 
2018 Avon Pink Lipstick Selection
inside!
What I love about Avon is that as the no. 1 makeup brand in the Philippines, it's support for all Filipinas goes beyond skin deep. For every moment in a Filipina's life, there's a shade and finish that will help us conquer it. From soft blushes to energetic pinks, Avon offers more than just lipstick shades. They offer swipes of confidence, happiness, and of course, beauty.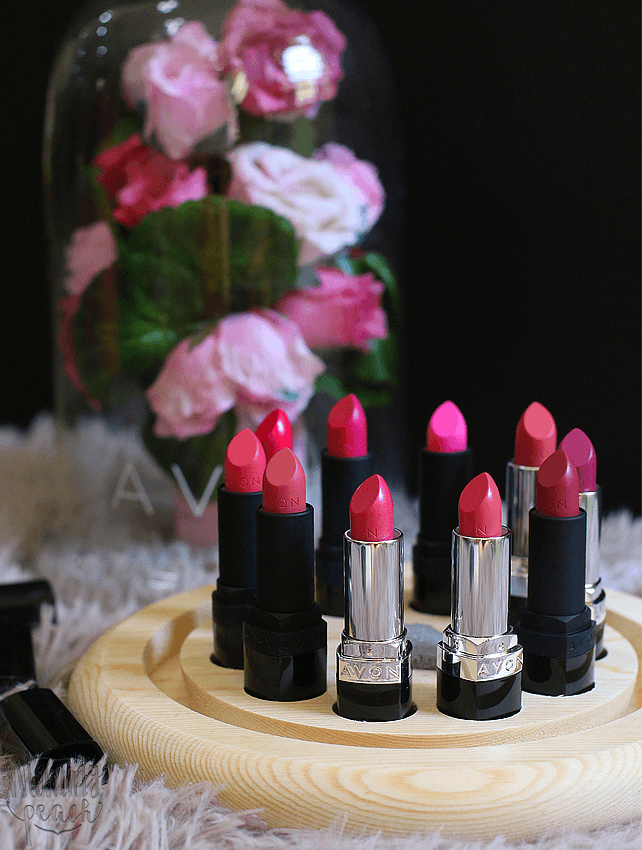 This year, it's all about pink.
When facing life's pursuits, nothing prepares you like pep talk from a trusted friend or affirmations before starting each day. But sometimes, all it takes is the right kind of lipstick to tell the world that you're ready for anything.
Avon offers a wide array of shades that complement any Filipina's skin tones, more so, whatever mood and circumstance they're in. Pick your pink from Avon True Ultra Color and Perfectly Matte lipstick lines.
This year's trend in lip color has a pink for every Pinay. If you're feeling fun and ready for a night out,
Avon True Perfectly Matte
in
Electric Pink
will get the job done. If you're ready to ask your boss for that promotion, be gorgeously bold with
Avon True Ultra Color
in
Hot Pink.
If romance is in the air for you,
Avon True Perfectly Matte
in
Mauve Matters
is a splendid choice if you want irresistible lips. Lastly, to give off a pure and innocent aura, the all-new
Avon True Ultra Color
in
Sunny Pink
is an ideal choice. This coral pink shade has a satin finish and it's bright enough for a summery day at the park as well.
Alongside Sunny Pink are three new other shades under the
Avon True Ultra Color
line, which has SPF 15 and Color Reveal Technology. This line guarantees that the color you see on the stick is the color you'll see on your lips.
Fuchsia Fever is a bright playful shade with deep berry tones and tons of iridescent shimmer. Pink Dream is a more daytime-appropriate shade with a lighter pink tone and a subtler shimmer. Discovery Pink is a peachy-pink shade perfect for low-key days when you just want a subtle pop of color.
Pink is for every Pinay
, and Avon has covered all bases, all occasions, and all of life's milestones. No matter what you're about to face in life, Avon will be there by your side.
Avon True Perfectly Matte retails for ₱399 each, while Avon True Ultra Color go for ₱379 each. They are available online at www.avon.ph or through any Avon Representative.