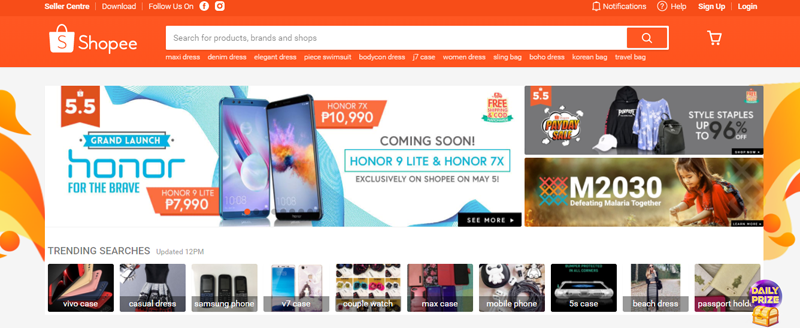 Weekends are best spent with family. This is usually our time to bond and spend quality time with each other. We usually do this by eating out, going to church, watching a movie, or just pasyal to the park or go to their Lolo and Lola's house.
This is also the time when I usually do my online (window) shopping. Since I have chickenpox and we couldn't go out, I did my online (window) shopping early. One of my favorite place on the web to do my online shopping is Shopee.
If you've been living under a rock and don't know about Shopee yet, (which I doubt) well, let me tell you a little something about it. Shopee is a fun, free and trusted way not only to buy but also to sell instantly online. It is designed for both buyers and sellers to enjoy safe and smooth transactions. Their website is very easy to navigate that is why I love browsing Shopee both in my laptop and my mobile phone. I think you can by almost anything there and it's probably one of the reasons why they are a leading mobile-first marketplace platform in Southeast Asia and Taiwan.
And because ang dami ko ngang time, ang dami ko ring na-window shop. These are the things I want to buy at the moment but I still cannot because, you know, sticking to my budget… So this goes to my wishlist na lang muna..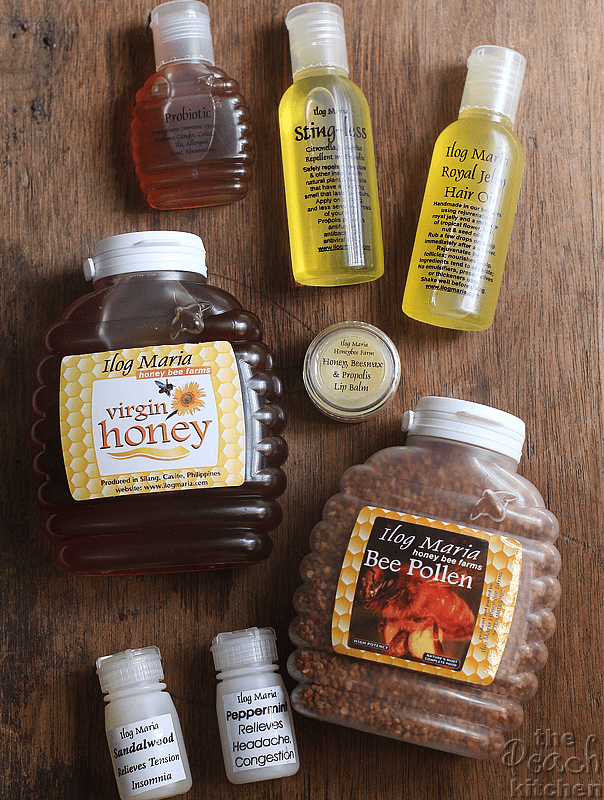 Ilog Maria Products – We love Ilog Maria products because it's made of bee products, natural, and healing. There are times when we go all the way to Tagaytay just to buy them but it's so expensive coming from Caloocan. Good thing there are lots of sellers to buy from — it saves us the gas expense and effort.
You probably know how much I love cooking… here are some cooking gadgets that I like but I'm still setting aside a budget for…
2. Sous Vide Stick Precision Slow Cooker Immersion Circulator – This gives restaurant-quality food at home. I want to try cooking using this method.
3.  Imarflex Slow Cooker  – With the Summer heat, I don't want to stay long in the kitchen. I figured I can cook with  slow cooker just by leaving the ingredients in the pot to cook by itself for a couple of hours and then get back to it later when it's done.
4. Portable outdoor Camping desktop BBQ Griller – Our griller is already broken and it needs a replacement.
5. Stainless Steel Liner Automatic Yogurt Maker – We are very big yogurt eaters at home. We eat yogurt everyday. I think making our own yogurt will be healthier because I know it won't have preservatives.
6. Winnow WP-693 Treadmill 3HP – I want a treadmill at home to supplement my daily work out regimen.
7. CBTL Coffee Maker & Milk Frother – You guys know how much I love coffee. This coffee maker will give me much more that my daily brew. I can imagine going through my daily routine and looking forward to my cup of coffee every single time.
8.  Veggie Crisps, Okra Crisps, and Shiitake Mushroom Crisps from Founding Farmers – I love these healthy snacks from Founding Farmers.
9. Xiaomi Yi Dashcam Smart Camera English Version Night Vision – This is actually the husband's wish for our car. So wish ko na rin sya.
10. JanSport Cortlandt Backpack – Dahil malapit na ang pasukan, I'm starting to look for a durable bag to buy for Ykaie. JanSport is known to be a high quality and trusted brand when comes to bags. So this is what I like for Ykaie this coming school year.
Hay naku. Now, I don't know which one to buy first. All I know is that I'd be happy because whichever one I decide to buy, I'll get free shipping.
How about you? What's your favorite thing to buy at Shopee?
To be updated about Shopee, follow Shopee on Facebook and Shopee on Instagram
To start shopping, sign up and log in at https://shopee.ph/