Ay naku, you can probably relate with me mommies. You won't believe how many times we've watched Moana to date ever since we've seen it in theaters. I couldn't keep count but I think we've seen it six times a day for a few months before it was reduced to once a day up until the present time. My Twinkle loves Moana so much she has to watch it at least once a day.
You'll probably bump into me with LSS and singing either to Maui's "You're Welcome" Or to Tamatoa's  "Shiny". (What can I say, they're catchy eh, LELz)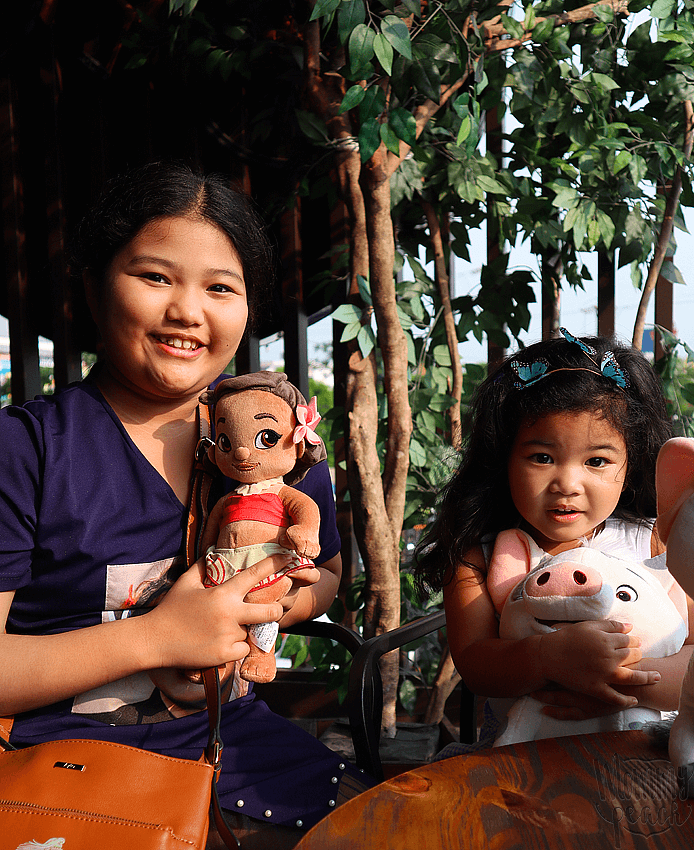 While these two often sing to Moana's "How Far I'll Go" or "Where You Are".
As a matter of fact, we loved it so much that we've already decided that Moana is gonna be Twinkle's party theme for her 4th birthday. YaaaaayyY!!! She doesn't know it yet but she'll be delighted when she finds out.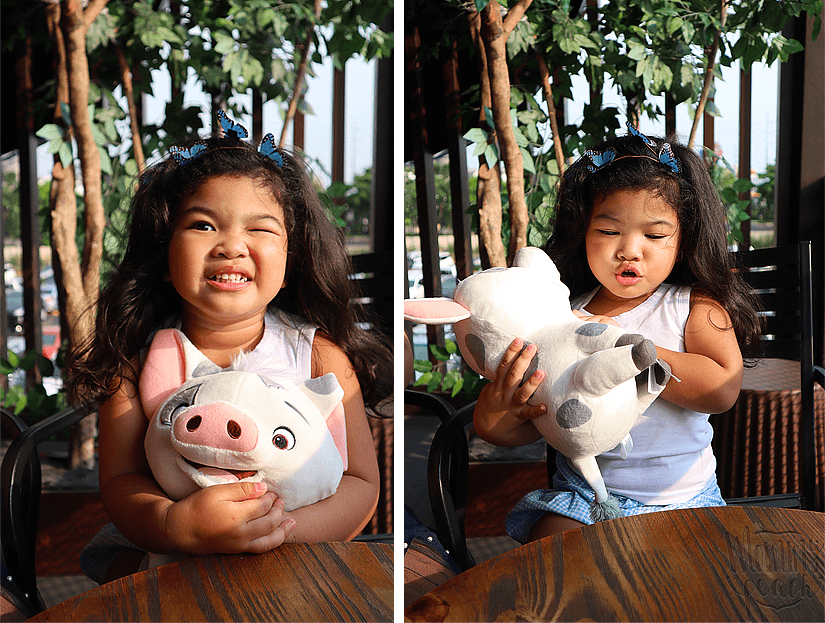 So Why Do We Love Moana (and why we never get tired of watching it)?
It inspires the kids to be BRAVE. – Because Moana is Brave.  She is not your typical princess. She is fearless and even though she didn't know what's beyond the reef, she has the courage to sail past it just so she can help her people.
It highlights the importance of family. I always tell my daughters that family comes first and watching Moana helped me explain to my daughters how important that is. It is just like how Moana set sail to help her people and her grandmother was always there to support her. Her grandmother's love and her love for her is one of the things that helped her throughout her journey. I told them that their daddy and I are their biggest supporter in this journey called life and that we love them very much. I know they already love each other very much but I also remind them to love and take care of each other. They may not understand them because they're too young to process it but I think their heart gets it.
Failure is part of success – Moana is not perfect and in her journey to save her people she has to overcome many obstacles and failures. This helps the kids understand that it is okay to fail — even a hundred times. What's important is that you bounce back and try again. For Twinkle, it was swimming this Summer. She hasn't taken her swimming lessons yet and she's afraid of drowning even when we let her wear her floaters. To encourage her, I told about Moana's bravery and how she's brave to swim even beyond the reef to find Maui. She responded to my coaxing little by little — aba, hindi ko na mapaahon sa tubig ngayon!  For Ykaie, it was her Taekwondo lessons. She said she wanted to try Taekwondo but she's afraid na baka hindi nya makaya or she might end up not liking it. I told her to try it and it's okay if she ends up not liking it or kung hindi man nya makaya. She finished one 10-session course. She found it difficult and she didn't like it. I told her not to be so hard on herself and that it's okay. What's important is that she tried it and she experienced it.
It encourages kids to not be afraid of being different – Grandma Tala was never afraid of what other villager thought of her. She was told to be the village's crazy lady but she didn't care. She simply did the things that made her happy and tried to teach others to do the same. Since Ykaie is a tween, she's at a point in her life that she's idolizing people and is leaning on imitating them.I tell her to know her herself and encourage her to find her interests. Do what she likes and what makes her happy. You know what makes her bus now? SHe makes squishies here at home. Makalat but it unleashes her creativity and it makes her happy.
It encourages the kids to follow their heart or their dream – Moana has always struggled with her father's expectations of her and her expectation of herself. She loves her father so much but there's also a need to know who she really is in her heart. Her mother has to support her when she decided to sail.  As a mom of two, I see myself supporting my kids whatever they choose to do later in life. I know it will be hard to let go of them when the time comes but right now, what I need to do to show them how much I support them is to teach them independence. I need to teach them how to grow wings so they can fly and help them grow roots so they will always have the heart to go back home.
Moana is a movie that is hard not to love. It's adorable. The music is lively, catchy, and really animated. The characters are relatable and funny. It is inspiring and it provides life lessons that I would want to teach my children. I really don't mind watching this movie over and over again.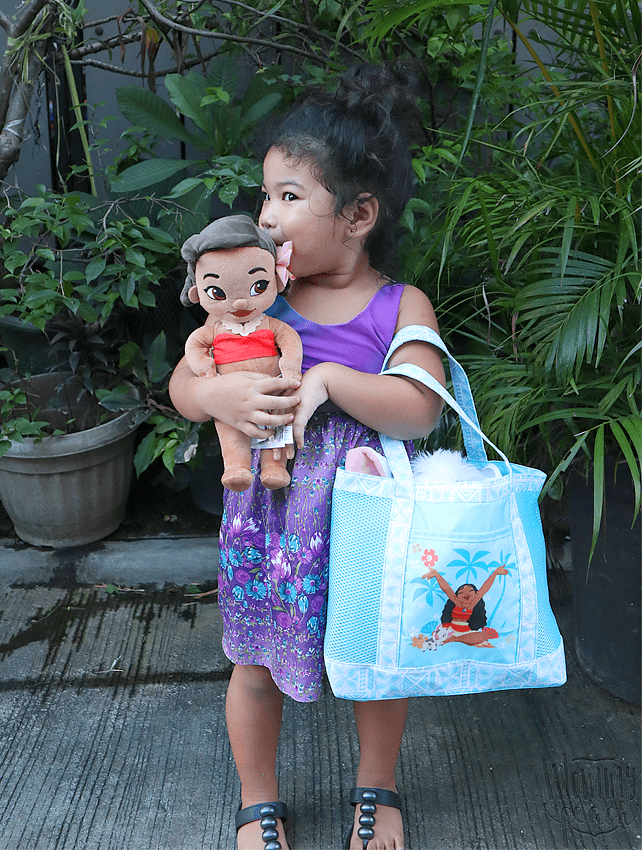 Speaking of watching Moana… I want to take Twinkle in Hongkong Disneyland. We took Ykaie there when she was four years old and she loved every minute at the happiest place on earth. Of course, we also want Twinkle to experience it especially now that there's this new lively atmosphere stage show this Summer.
Yup. The first attraction of the resort's current multi-year expansion is the new lively atmosphere stage show, "Moana: A Homecoming Celebration,". It was launched last May 25 in an entirely new exotic outdoor venue, Jungle Junction, in Adventureland. The heroine of the popular animated film, Moana, will invite guests to join her adventure in a 20-minute live show rich with inspirational music, dance, puppetry and immersive storytelling. Guests will be invited to participate and interact as Moana recounts her tale. Guests can also meet Moana in person, hear stories of her oceanic voyages, and share hugs and snapshots with her.
Watch this preview on what to expect this Summer with Moana…
Aside form that, you can also indulge with an exotic range of souvenirs and delightful snacks. The range of over 100 exclusive, summer-themed memorabilia at the park will be extended this summer to include new collections of Duffy and friends series with exotic fruit themes. Along with the debut of The Incredibles experience at the park, new souvenirs themed after the super hero family will be available for the first time. From plush toys to collectable Tsum Tsum, school bags, utensils and more, guests will find incredible keepsakes from the collection, and even acquire the super hero family look with a full range of apparel for the entire family. Specially designed Moana outfits and necklaces which look just like Moana's in the film will also be available for guests to dress up like their favorite heroine.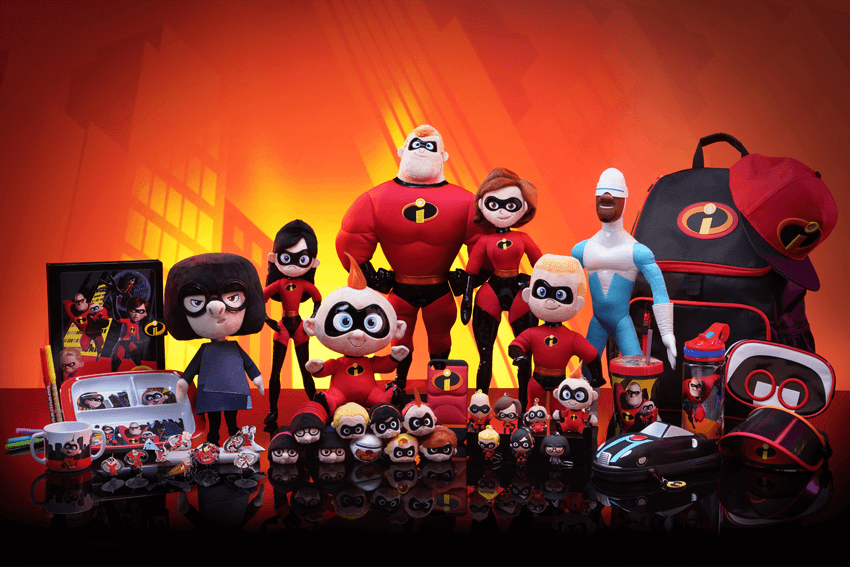 That sounds exciting, right?  I think it's time to plan a Hongkong Disneyland trip soon.