I'll let you in on the secret to confidence: self-care. For some, it's about scented candles and bubble baths. For others, it's working out in the morning. And for the empowered woman, it's nourishing her body inside and out.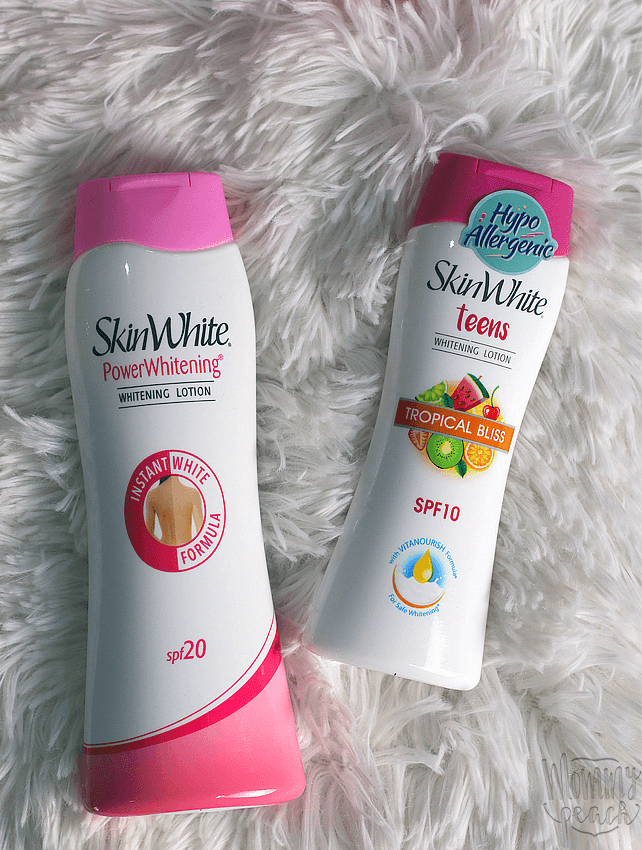 In our case, it's SkinWhite PowerWhitening Lotion, one of the most-raved about products for its innovative features, with good reasons.
Years ago, I started using SkinWhite Whitening Lotion because  my skin got really sunburned during our vacation in Palawan. I went home with really dark skin that nobody can recognize me. So I used SkinWhite and after a couple of weeks, my skin was back to normal. It took quite a while before I got my normal skin color back. Now, I'm really happy that SkinWhite has a new formula.
What to love about SkinWhite PowerWhitening Lotion:
For one, it has Instant White Formula that can help get your white back in an instant. Apart from the constant exposure under the sun, not many people realize that stress is also a factor in skin darkening. Remedy that with SkinWhite PowerWhitening to make the skin visibly fairer instantly upon application.
Secondly, it uses an Advanced TriPower Technology that safely attacks the three stages of melanin reduction. The formula helps suppress excessive melanin production, prevents the resurfacing of dark pigmentation, and screens the harmful UV rays from entering your skin.
Third, it contains SPF 20 for sun protection. The truth is none of your skin care regimen will work unless you shield your skin from the sun's harmful rays, so be sure to slather on a layer before you head out.
Power up your confidence with SkinWhite PowerWhitening Lotion. Not only does it work wonders in protecting your skin, it also helps it achieve its whitest white. After all, looking good only comes second to feeling good—and having power skin can help you with just that.