Pineapple Party!!! Woohoo!!!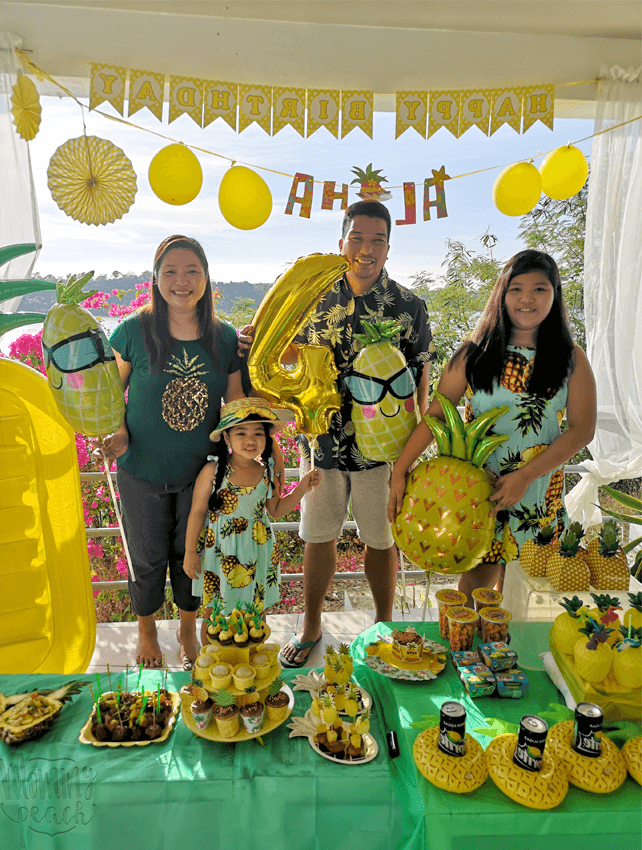 As promised, here's Twinkle's "advance" 4th Birthday Pineapple Party… Supposedly, this pineapple party was for her 3rd birthday but due to an unfortunate circumstances, it was postponed and re-scheduled this year so advance 4th birthday na lang. (If you can remember, Twinkle's 2nd birthday was mermaid themed..)
READ: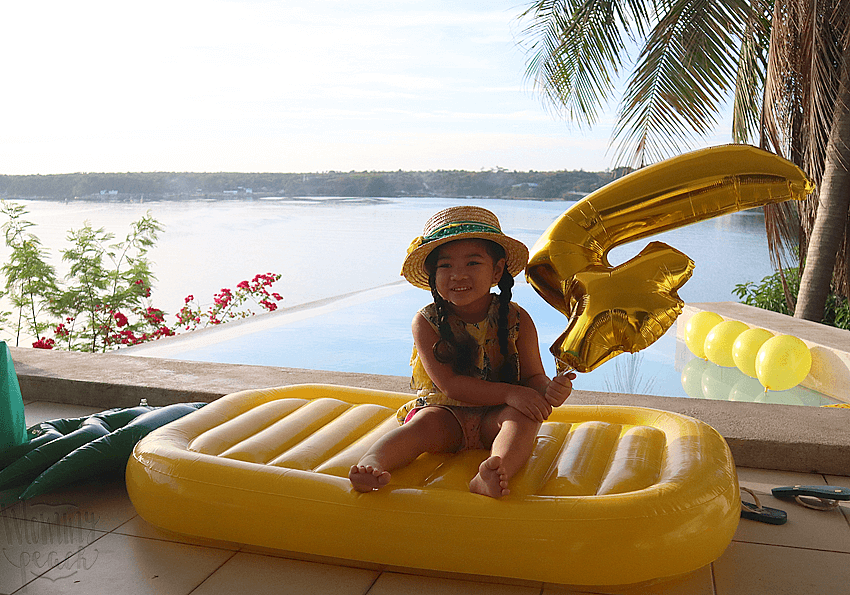 We celebrated it on our second day at Sundowners Vacation Villas… of course, we were prepared and had everything pineapple. We even wore pineapple printed dresses and tops!
Twinkle's cake was just a cupcake.. we were reserving her big cake for later.
Sis, even prepared her tropical photo booth props…
Pineapple Party Food
Here are our party food … also our brunch for the day….
Pineapple Fried Rice (recipe here)
Spicy Soy Pineapple Glazed Wings  (recipe here)
Hawaiian Barbecue Meatballs  (recipe here)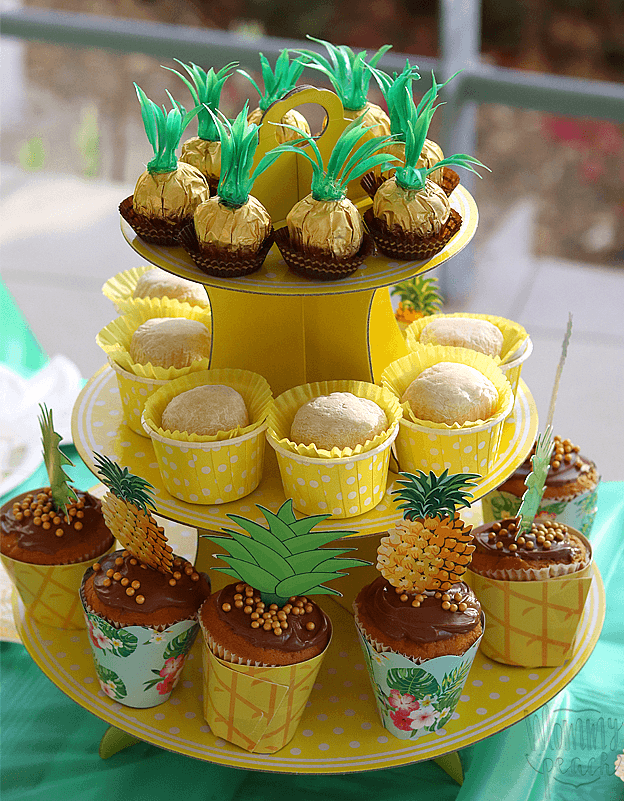 Pineapple Ferrero, Mochi, and cupcakes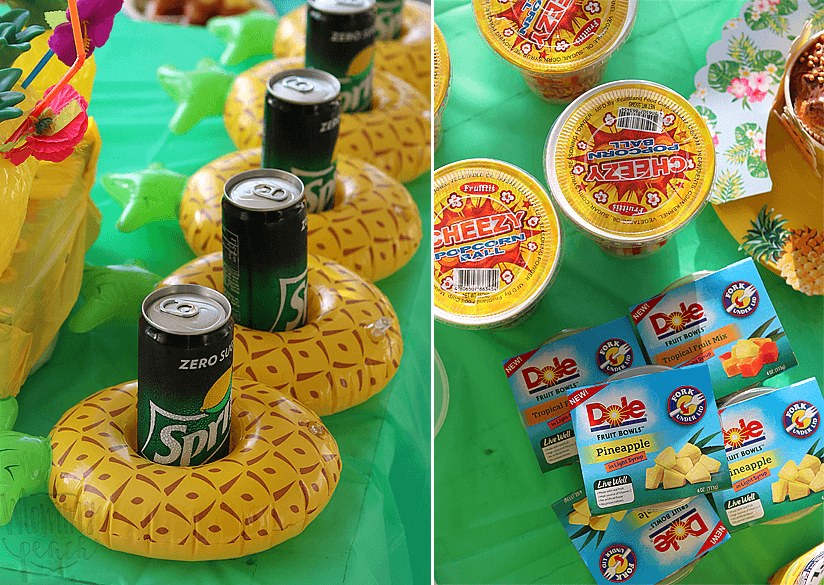 Sodas on mini Pineapple floaters, pineapple fruit cups, and cheese popcorn for snacking while swimming…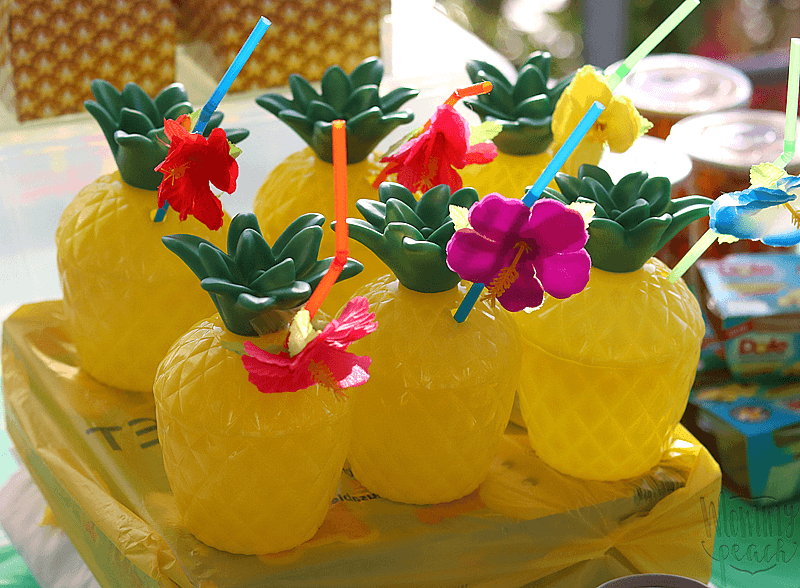 Pineapple Juice on pineapple cups and sausage bites on stick
The lootbags are even pineapple! (Akala mo naman may kids.. LOL!)
Swimming Time
This is why we chose a villa with our own mini-plunge pool. So we can celebrate our mini-pool party without going out…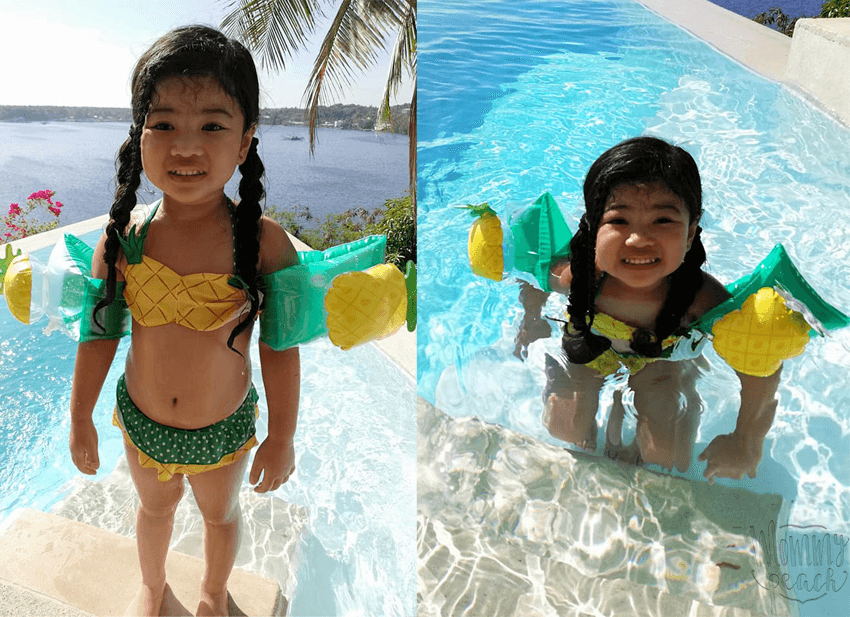 Of course, Twinkle's swimsuits and floaters are also pineapple…
LEFT: My IL's: Papa Sony and Mama Lucy | RIGHT: Chellie and Ykaie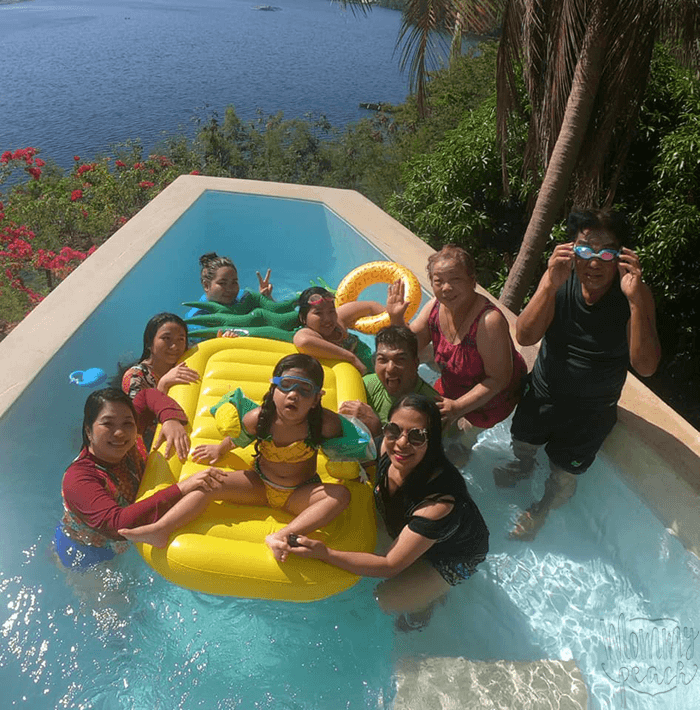 And here we are … (Hala si Twinkle, ayaw mag-smile..)
Advance Happy Birthday Twinkle!
Check out our super crazy video too!