I think Summer is the busiest part of my year, mainly because this is where everything happens — family vacations, birthday celebrations, and a lot more. Now that it's June, I can finally breathe… ay wait, hindi pa pala because it's the start of the school year.
Well, before everything starts, let me share with you our Summer escapades!
We always have at least mga three summer getaways every Summer. Last Summer, we were still able to go so Sunset Bay Beach resort and Thunderbird Resorts in La Union before my nanay got sick and became bedridden. Our trips cannot be refunded so we just had it rebooked. One of those trips that was rebooked was this… at Sundowners Vacation Villas in Bolinao.
READ: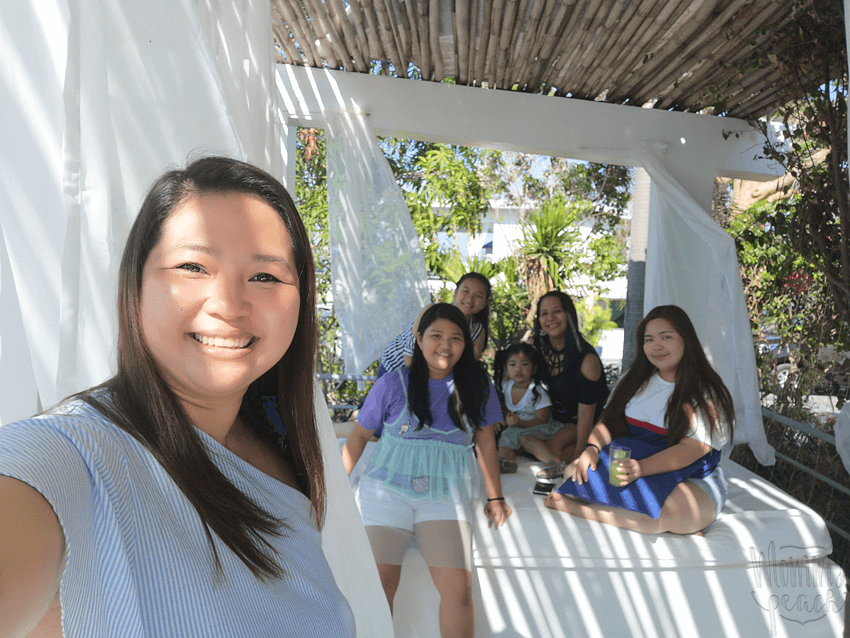 We left Caloocan at around 7am at arrived around 2:30pm. Medyo matagal ang byahe because we had stopovers for breakfast and lunch. Pero sa totoo lang, ang layo naman talaga ng Bolinao no!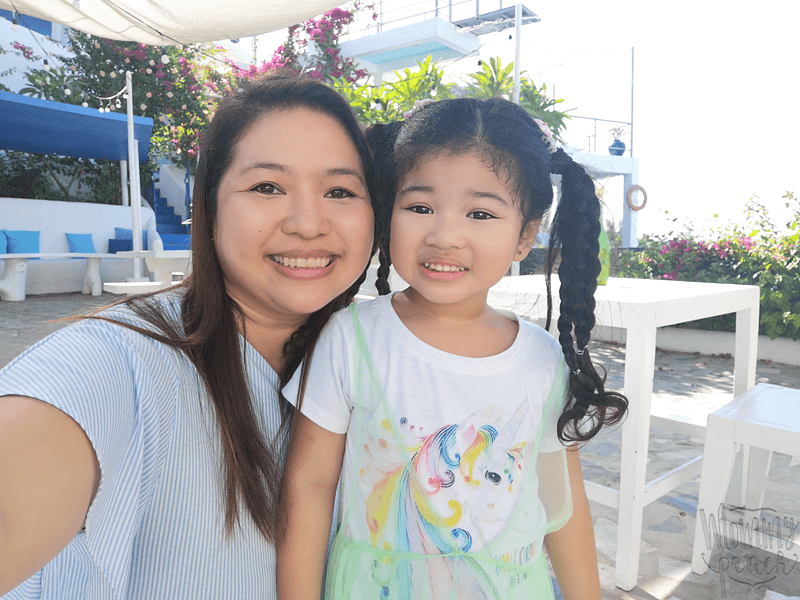 Medyo "twinning" pa si ate Ykaie and Twinkle with their outfits…
Our Villa – LOFT VILLA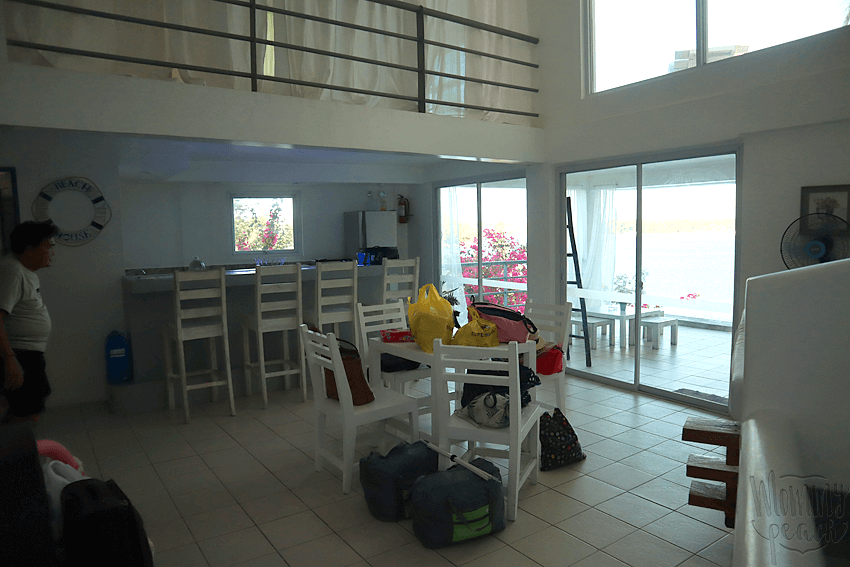 We booked the Loft Villa mainly because it has its own private infinity plunge pool. We planned to have Twinkle's 3rd Birthday Pineapple party celebrated here which didn't happen last year. We still pushed through this year, though, parang advance 4th birthday celebration na lang (I'm gonna share it with you on my next post)
The Loft is moroccan style and the small dining area-slash-kitchen will welcome you upon entry. It has a fully equipped kitchen so no worries if you're bringing your own food to cook. If you're not, you can order room service or dine at Nykos Kitchen + Bar located at the resort entrance near the pool area.
If I remember correctly, sis booked this for ₱24,000 for two nights.
There is a small sleeping/resting area on the dining area.
This is the first floor balcony with the private infinity plunge pool. It's located just outside that dining area.
This is the airconditioned open mezzanine style bedroom with one single queen sized bed and two single beds. It's located on the second floor. This is where we slept together with my ILs.
Outside the bedroom is the second floor balcony with relaxation area…
and last but not the least, this is the airconditioned master bedroom with one queen sized bed. This is where sis, Chellie, and Shy slept.
Ang laki ng villa no? This has a minimum capacity of 6 pax and maximum of 10.
And this is how the plunge pool looks at night!! Bongga diba?
Swimming Pools
There are two common infinity pools for all the resort guests. The first one we went to was located at the other end of the resort where in you have to pass a lot of stairs going up and down bago mo pa mapuntahan because of the location of our villa.
We thought yun muna ang puntahan dahil nga medyo malayo sa amin.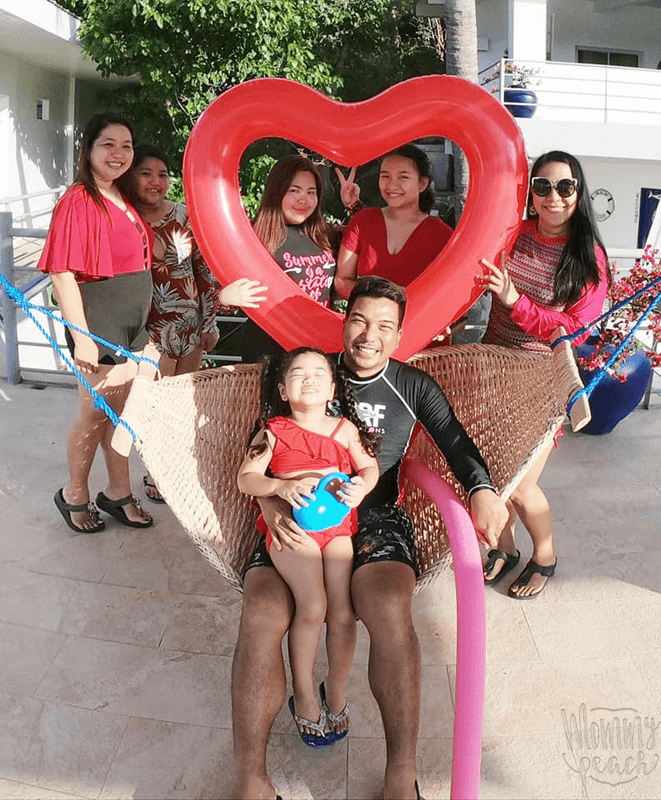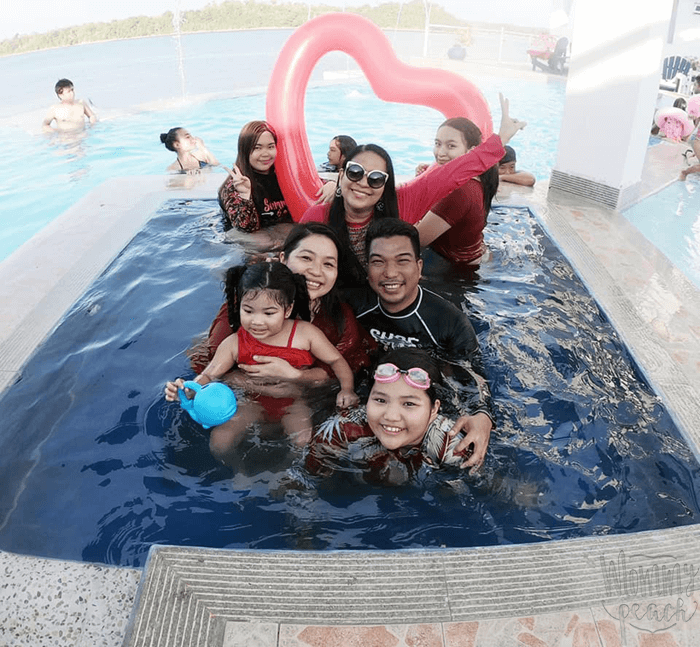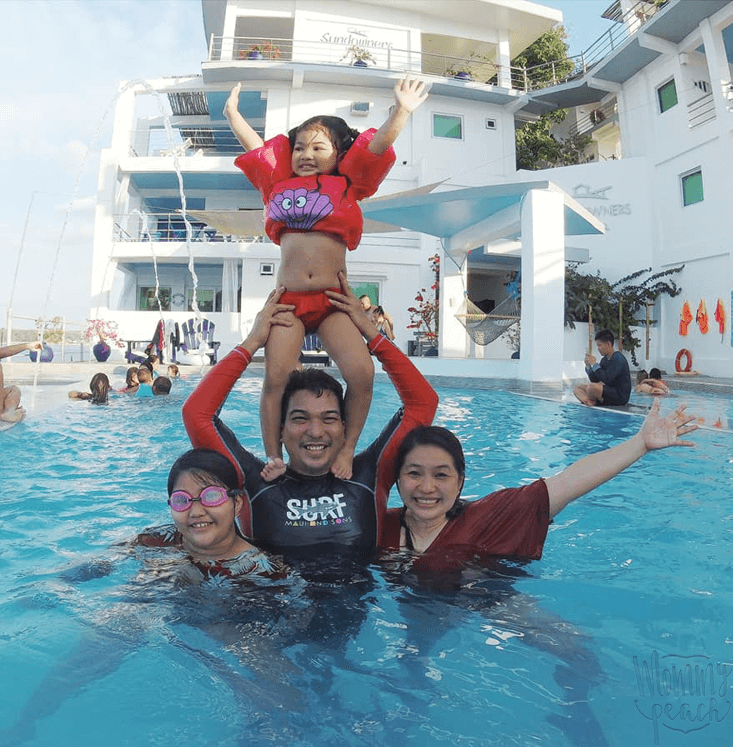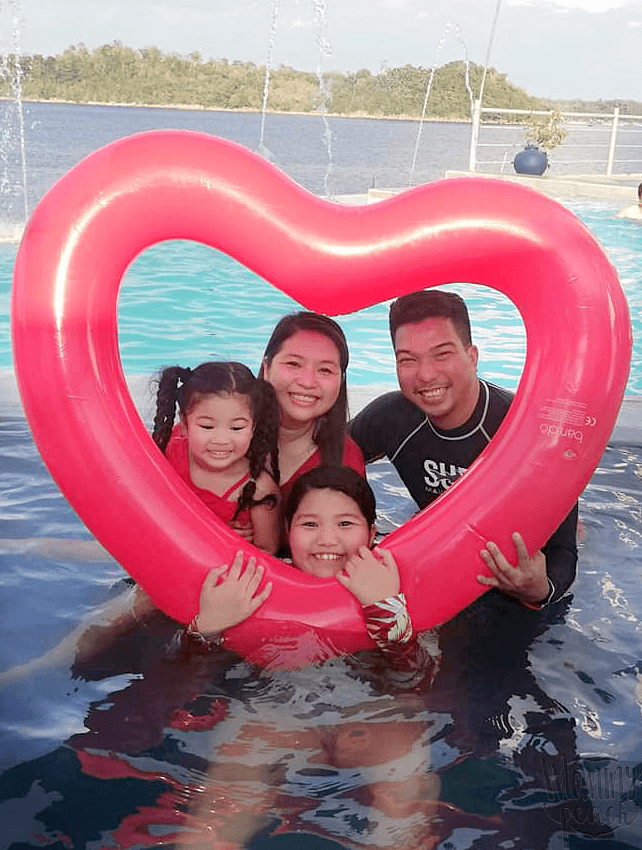 We stayed here for about an hour before we decided to go back up and check out the infinity pool near the restaurant…
Ito yun. Di na kami nagtagal dito dahil pagod na kami. We just went back to our villa and ordered room service .. LOL!
After that, since may kasama kaming seniors — my ILs. We just stayed here in our villa and swam in the plunge pool.
So here's What I Like About Sundowners Vacation Villas Bolinao:
The place is really nice. Kita nyo naman how nice the resort is. It's Santorini-inspired and it's clean.
It has a fully equipped kitchen — fridge, microwave, rice cooker, pots and pans, glasses, plates, utensils. It even has a grilling area at the back.
They clean the room and change the sheets and towel daily. (we stayed there for two nights)
Mediterranean food is available — diba nga we love mediterranean food?
The plunge pool is also cleaned daily.
What I Didn't Like:
It is not senior and PWD friendly. Not just going to our villa but going around the resort. We were with my in laws but we weren't able to bring them with us when we went to the common infinity pool kasi it's either hihingalin sila or sasakit ang mga tuhod nila.
There was fluctuation in electricity when we were there. The front desk didn't even call us to inform us what was happening or reassured us that power will be back shortly.
We stayed there for two days and ordered dinner twice. A lot of the food on the menu is not available.
There is a P100 charge for pool towels (per piece ha).
The a/c on the 2nd room floor cannot keep the room cool except at night — pag mga midnight na when it's cool na rin outside.
Hopefully next year we can try the new Sundowners Zambales naman…
Sundowners Vacation Villas Bolinao is located at Luciente 1, Bolinao, Pangasinan
Check Out Our Crazy Video Here: