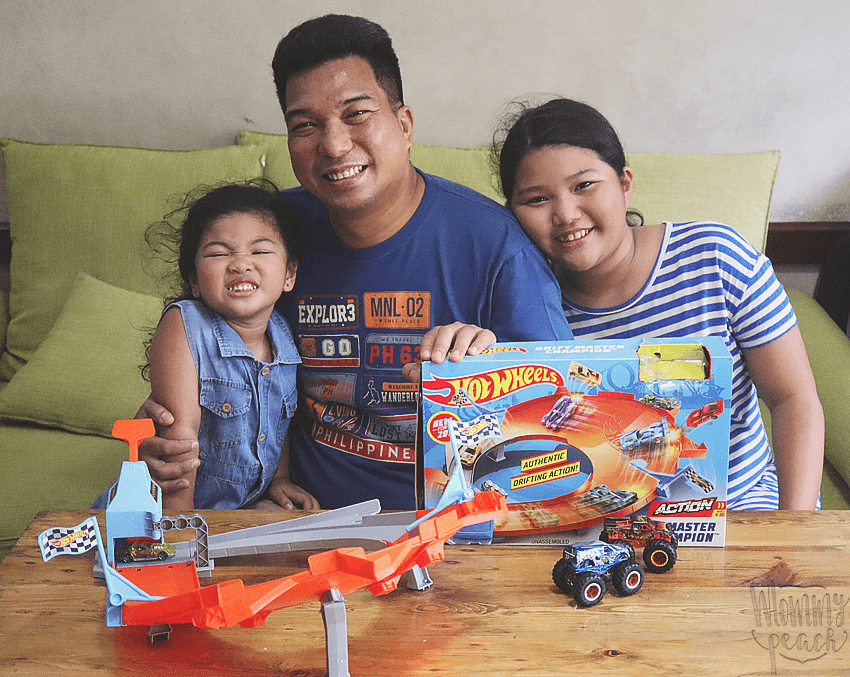 You're probably wondering about the title of my blogpost today: What does it take to be the #WorldsBestDad? you might be thinking I'm a mom. How would I know all about what it takes to be the best father. Well, we are living with one of the #WorldsBestDad I know. You know how they say that a father is a daughter's first love? Indeed he is. I can see how our two princesses look up to him and see him as the best daddy in the world EVER.
So What Does It Take To Be The #WorldsBestDad?
Love the MOM. Well, for starters, peanutbutter

♥

always stand by the mom in this household– which is ME. (ang saya!) Ykaie and Twinkle always see how much you love me by giving me your full support, helping me with the household chores without complaints (charot!), and giving me sometime for myself.
Love the kids with all of your heart. I spend every minute of my life watching you with Ykaie and Twinkle. Your love for them never fails to show in every interaction you have with them — whether you're taking them to school, playing with them, hugging them, watching movies with them, eating with them, and even when you're reprimanding them. I can see and feel how much you love them –us– more than you can show.
Be the Protector. This is your one role as a dad that you take seriously to the point of being over protective. There's nothing wrong with that. I know that you just want to keep us — your family– safe and secure all the time.
Take Care of Yourself. To be a great dad, you should take care of yourself so you can take care of your family. We all know you are doing your best to be healthy… so two thumbs up to you!
Spend Time With Your Family. Time is the best gift you can give to your family and we know how much time you give and spend with us now that you work at home.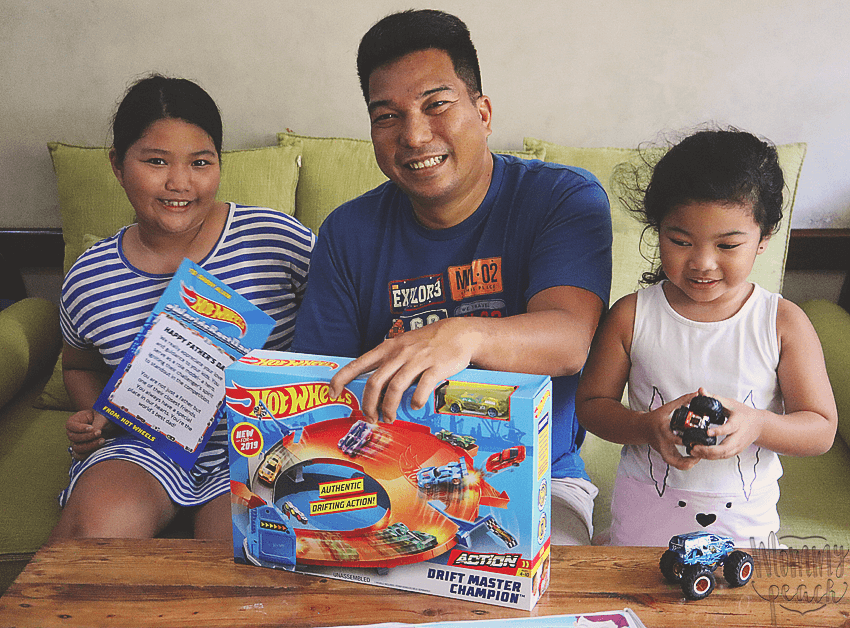 So there! I know I may not have enumerated everything but that's the most important things you do that makes you the World's Best DAD For Us.
Thank you for doing all your best to be a great daddy…
Happy Father's Day, peanutbutter♥!
And a BIG THANK YOU to HOT WHEELS for appreciating  what a great father you are by sending these Hote Wheels Monster Trucks and Drift Master Champion Set.
HOT WHEELS #ChallengeAccepted Dad and Me Photo Contest
How about you daddies? Do you have what it takes to be the champion? Ignite your Challenger Spirit with your kid by joining the Hot Wheels – Dad and Me Photo Contest!
Hot Wheels, Toy Kingdom PH and Great Image are giving away up to Php 90,000 worth of prizes! Visit www.hotwheelsph.com  for more details.