You don't need anyone to tell you that Australia is a big place. Anybody who's looked at a map will know that. But that's why it's so hard to plan a trip to this ginormous country. There are so many wonderful cities and natural landscapes in this massive nation, but no individual has the time to see everything. So, how do you narrow down your options? Well, luckily, we've done that for you in this article. These are 3 must-see destinations in Australia.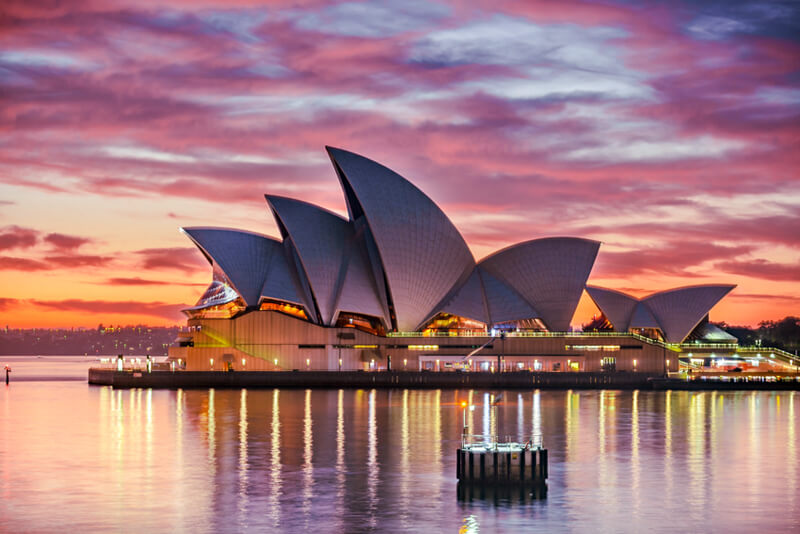 Sydney.
You should begin your journey by exploring one of the most iconic cities in the country. Located in New South Wales, Sydney is a breathtaking destination that any tourist needs to visit at least once in their life. The Sydney Opera House is something that you simply have to see, of course. As you can see in the picture above, it's an architectural marvel. But this isn't just a pretty building that you should visit to take a few photos for Instagram. It's culturally significant to the city. Plenty of high-quality theatrical performances take place at the Opera House every year. You should definitely try to get tickets for a show whilst you're there. If you need a reason, do it to experience the Sydney Opera House on the inside.
Of course, there's more to this place than the Sydney Opera House. That iconic landmark is beautiful, but it's just one small part of the entire city. You should stroll across the Sydney Harbour Bridge whilst you're in the city. For a few dollars, you'll get to admire the city from a spectacular vantage point. You'll also get to admire the bridge itself, which is another architectural masterpiece. You should also visit the Royal Botanic Gardens if you get the chance. These gardens are a natural slice of paradise, and they're absolutely spectacular. Strolling through them is a tranquil and therapeutic experience.
Perth.
This is another famous Australian city that you should consider visiting on your travels. Perth is a fantastic city with so much to see and do. You might want to start by visiting Bayswater car rentals to get cheap transport for your trip. This will make it much easier to get around the city; given the sheer size of Perth, this is a smart idea. There are plenty of fascinating museums that you should visit whilst you're in the city. The Perth Cultural Centre is particularly intriguing, but The Scitech Discovery Centre is certainly a highlight. It's an interactive science museum like no other. It regularly changes its exhibits in keeping with the ever-changing world of science and technology. You should also see some of the live science demonstrations whilst you're there.
Byron Bay.
Byron Bay is another beautiful place in Australia that you should definitely try to explore at some point. Located in the North-East of New South Wales, this stunning little bay is a spot of pure natural beauty. Many backpackers are drawn to this incredible coastal town because there are so many fantastic trails and natural wonders to explore. If you're a keen cyclist, then you might want to try out the Rainforest Adventure Tour. This bike trail is absolutely incredible. You'll ride through fire trails, single tracks, and incredible log jumps. It'll offer a very different side to Byron Bay away from all the tourists on the beaches. But the rainforest and nature reserves are utterly spectacular, so this is a bike ride like no other.