Summer may be over but it's not over yet for me because I am not yet done in sharing what happened during "OUR" Summer. Sunflower theme naman kami dito.
After our Bolinao, Pangasinan vacay, we made reservations naman to a nearby resort in Dampalit, Malabon called Costiera Garden Resort. Isang tumbling lang from home and it's a fairly new resort that's frequented by all those who live nearby.
It's open to everyone, you just have to pay an entrance fee ( ₱150/person) and rent a cottage for, like, ₱500 and you can go swimming in the heart of CaMaNaVa area. It has a small area at the back with a fairly large swimming pool which you can rent if you want a place all for your family. That's what we rented for ₱15,000 the whole day. Medyo mahal ano?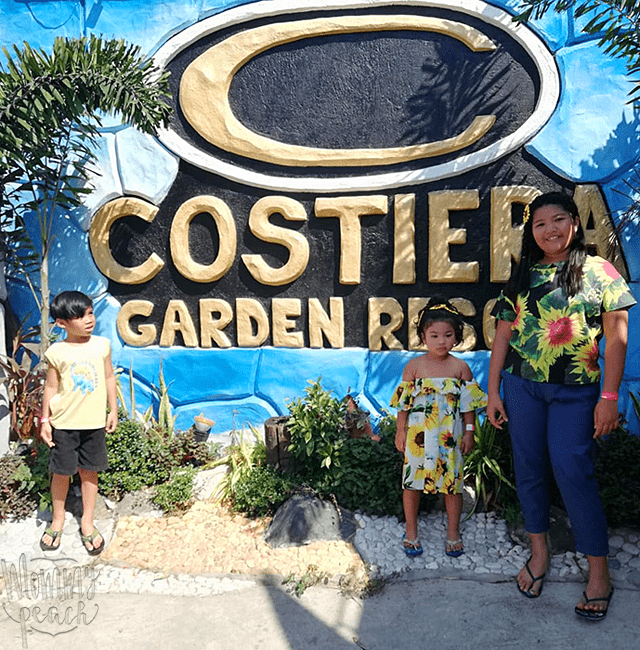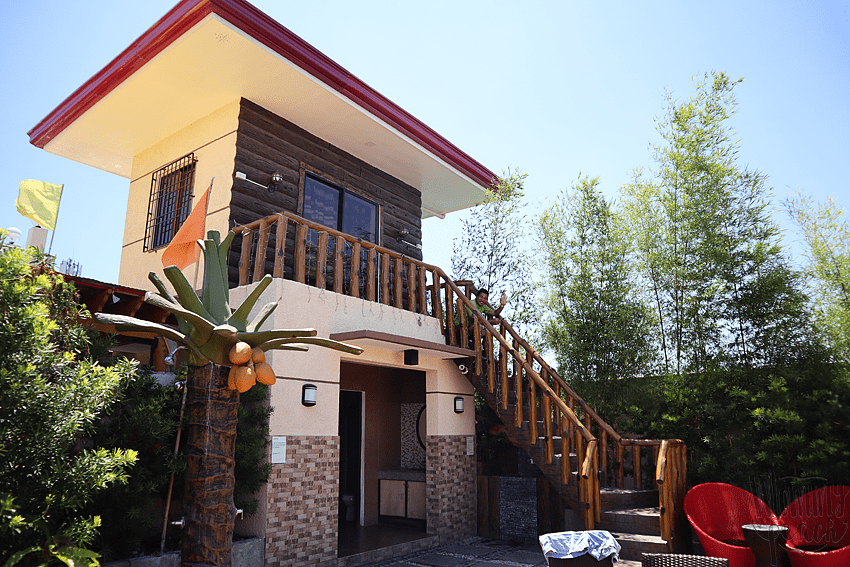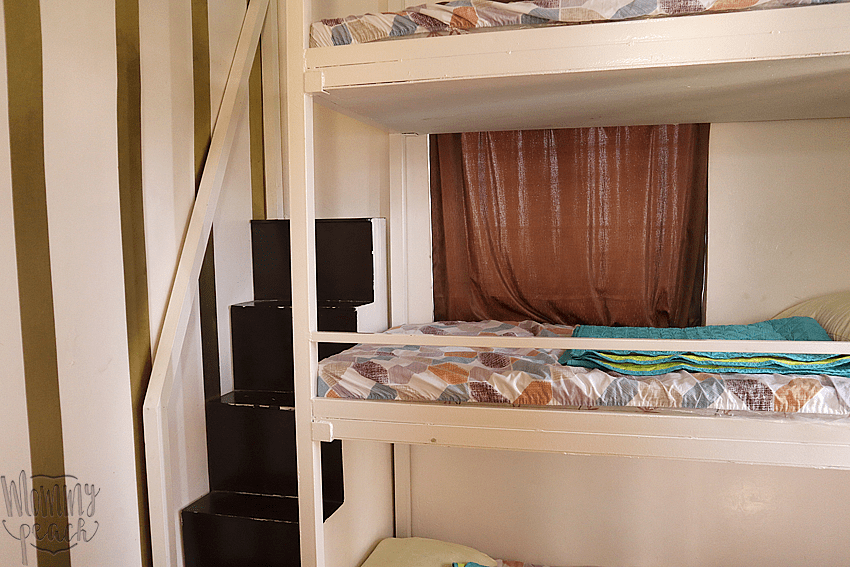 It came with a private bathroom and an airconditioned place to sleep which has 6 small beds..
This is the view of the pool from up above the terrace… ayan, ang saya-saya ng mga kids…
SWIMMING TIME
Of course, there was some grilling involved.. Chicken barbecue, pork belly, and hotdogs!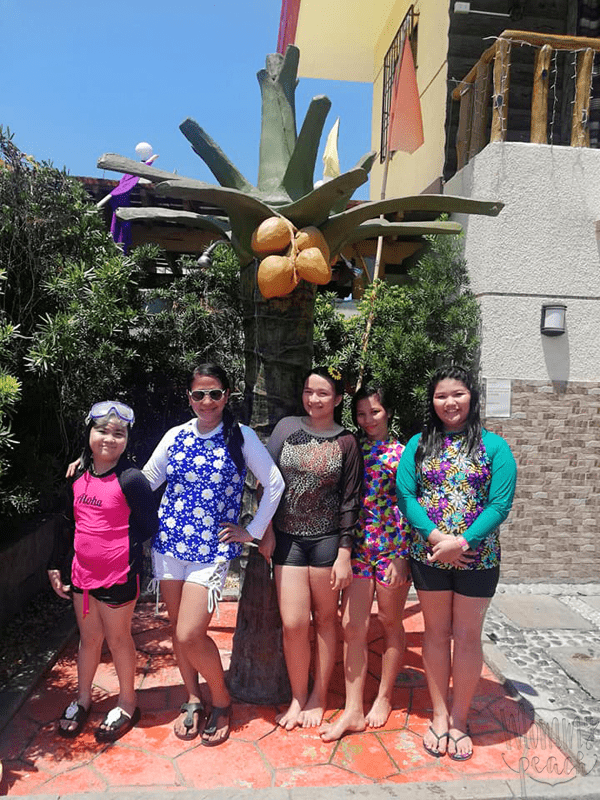 Gabgab, my sister who calls herself Anney, Chellie, Djor, and Ykaie Bukaykay…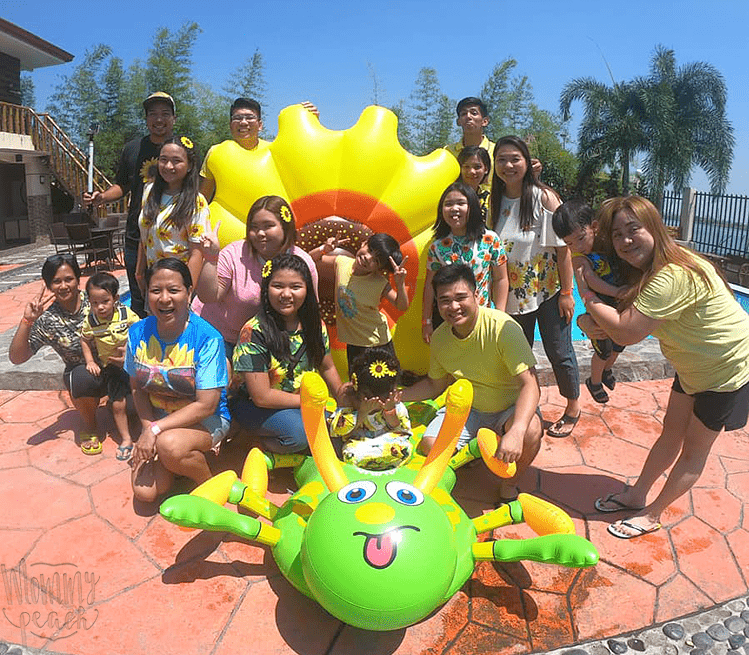 Too bad not everyone made it to this swimming-slash-reunion even though it was already planned months before (hay nakooo.. *eyeroll*) It would have been nice to bond with my other cousins.
FINAL THOUGHTS:
I guess this is a nice place if you want to go swimming and you're in a really tight budget. And you live in CaMaNaVa area especially if you live in Malabon, because you don't have to spend a lot of money on transportation, toll fees, etc.
Or you need a quick place for family reunions, pool parties, team building… ganern.
What I Like About Costiera Garden Resort (private pool):
The area is big enough for large number of people. (maximum is 40 people)
The sleeping area is clean and airconditioned.
The restroom is clean.
There is a grill and the size of the swimming pool is fairly large.
Everything readily available. You can buy floaters, goggles, shampoo, soap, ice.
What I Don't Like About Costiera Garden Resort (private pool):
There's too much chlorine in the water.
Considering it's a resort, the water in the restroom/sink/shower is very weak. Sobrang hina talaga that we decided to just take a bath at home since we live nearby.
No stove/cooking area. I think this is a must-have for resorts that accommodates large number of people.
It can be very crowded during the Summer. You have to go through the crowd before reaching the back. It can be a hassle kung marami kayong bitbit na food, party supplies, and other things for swimming.
Watch Our Crazy Video here:
Costiera Garden Resort is located at M. Sioson, Malabon