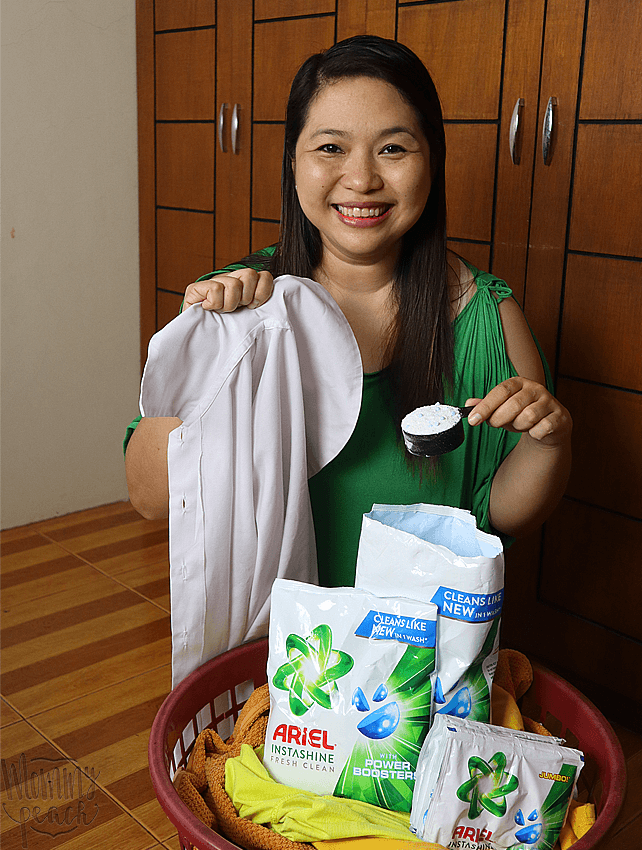 As you all know, I am already a loyal Ariel user so when I went to the supermarket yesterday and saw that there's a new Ariel variant called Ariel Instashine, I got curious and interested. For me, Ariel is already doing a really great job of removing the stains of our clothes. So I thought what could be better than that?
Apparently, the new Ariel Instashine has this Powerbooster beads. This is the first time I've seen a laundry detergent that has beads! Kayo ba? And you know what superpowers this Powerbooster beads has? It can remove built up yellowness and dirt on clothes — yun bang stains na nakasiksik sa mismong hibla ng damit. Those that our naked eye can't see and makes our clothes look old.
Ariel Instashine can make our old clothes not only stain-free but Instabago in just one wash!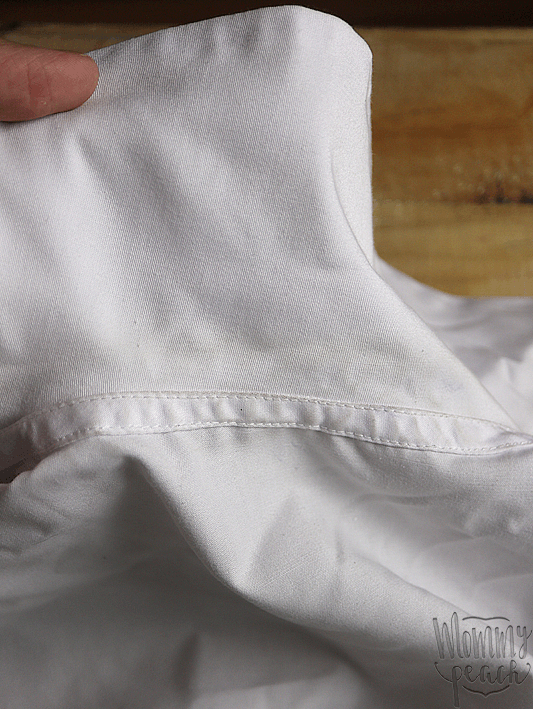 This is perfect because this is the last year that Ykaie is in Elementary (Grade 6). Di na kami nagpatahi  ng new school uniforms this year because next year it's a sure thing that she would be changing. Either she's going to transfer in a different school or moving up in her current school and would wear a long sleeved blouse. Sayang naman kung papatahi pa kami ng bago this year, diba?
So buti na lang may Ariel Instashine…..
My problem with her school uniforms are the collars! Kasi diba doon nagmamantsa at nagsusumiksik ang mga dumi?
What I did was I rubbed the Powerbooster beads in the collar pati na rin sa kili-kili part.. kusot dito, kusot doon, before finally mixing it with the other clothes.
…And the result????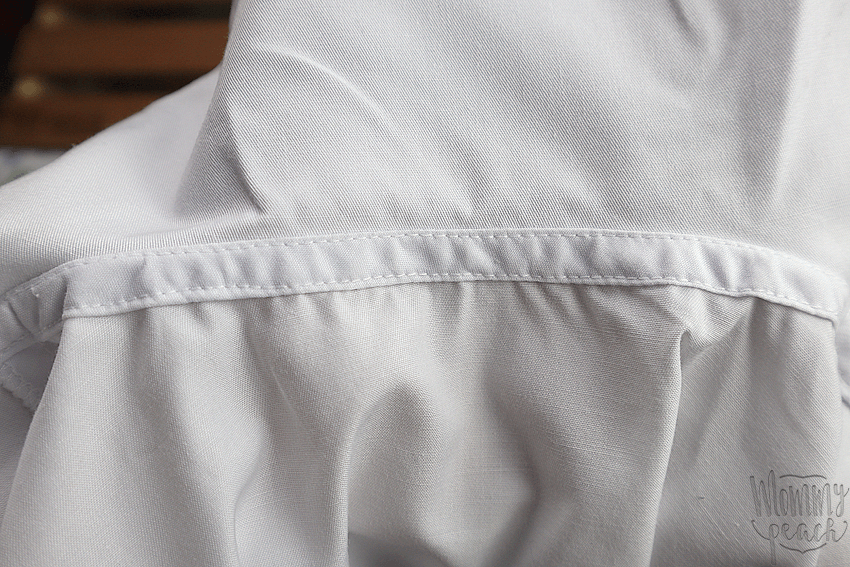 Grabe!! Ang galing ng Ariel Instashine! Instabago in one wash talaga! Nagmukhang bago ang mga uniforms ni Ykaie. Buti hindi na kami nagpatahi, nakatipid kami ng bongga!
I also tried using Ariel Instashine in some of my old clothes. Yung mga favorite clothes ko that I always wear and because of that the colors became faded and they became old looking. And guess what? Nawala yung paninilaw and the old colors were revived. I'm so happy I can wear them again … yun ay kung magkakasya ulit… LOL! ( Di bale, papayat ako ulit but that's another story…)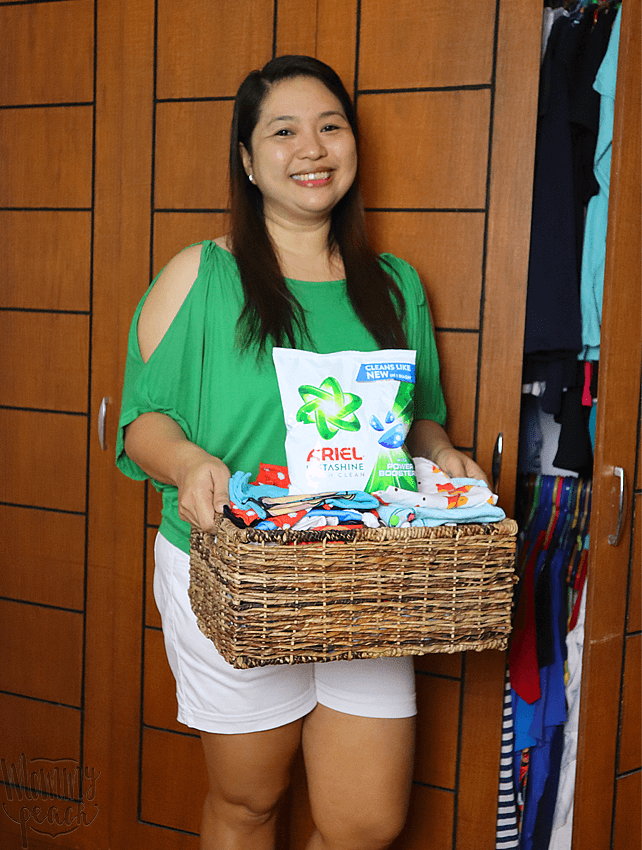 Right now, I'm so happy that we have the new Ariel Instashine. Don't worry, this won't replace naman our old favorite Ariel base. It's going to work side by side with it. At least we have peace of mind that we have the power to make our old clothes new again just by washing.
It's a game changer when it comes to clothes cleaning, right?…. it doesn't just clean out clothes, it also renew it and make it look like new.
Mommies (and daddies), don't forget to include Ariel Instashine in your grocery list ha, escpecially if you haven't tried it yet… See for yourself how the Powerbooster beads works in action.