Travelling with kids isn't always an easy task, but it doesn't mean it can't be enjoyable. As a mother it's normal to be worried about safety when it comes to your kids and all your belongings. So, to guarantee a safe international trip, here are a few tips.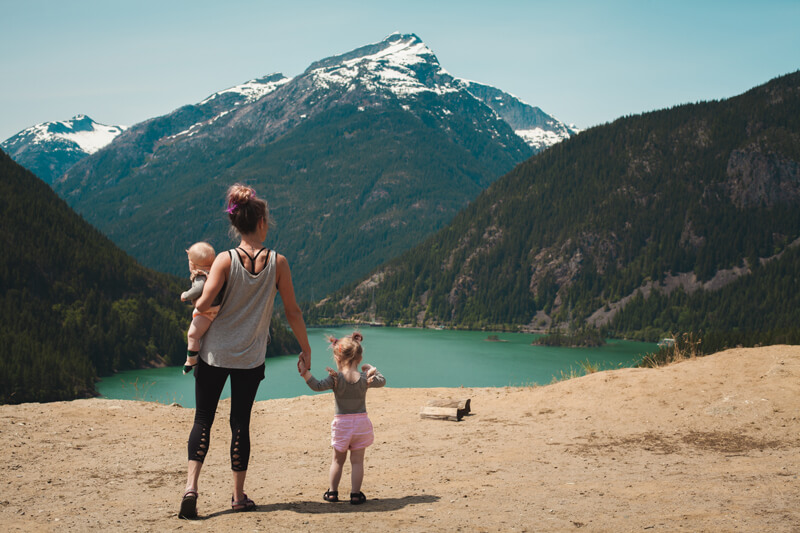 Airport Parking
When travelling to major airports such as Newark International Airport, you'll find that it can get pretty busy. So, instead of worrying about how to get there on time with the hassle of having kids and your luggage, it is best to check EWR parking rates and find the cheapest option for you to drive your car to the airport. With cheap rates, you'll have your bags and the kids all tucked in safely in your car and avoid the hassle and stress of having to take care of them at the same time. That way, you can arrive at the airport as early as you want to and get through the busy airport without the kids making you late.
Check-in All Your Luggage Except Your Personal Handbags
Having to take care of the kids in a busy airport, while also focusing on getting the flight procedures ready, can be troubling. The best thing you can do to ensure your kids' safety is to travel light. That can be accomplished by checking in your luggage and only keeping a few items that you'll need for entertainment and emergencies in your personal handbag to take with you on board. You only have two hands and it's best to use them to hold your kids' hands and keep them close at all times instead of having to carry another cabin bag, too.
Write Down Emergency Information
In the midst of a busy airport and a new city, there is always the possibility that you could get robbed or lose your phone. While it is always important to keep your documents safe, just in case this does happen to you, it is best to have an alternative available containing the information of your accommodation and emergency contacts to help you get through it. You don't want to be left stranded in the middle of a country you don't know, not speaking its language and not knowing who to contact or where to go.
Store Your Money in Different Places
It is always best to keep your money in different places just in case you lose some or get mugged. Keeping the money in different places will allow you to handle any situation and ensure that you and your kids are safe. One of the best places to hide your money is to sew an inner pocket on the inside of your pants or use a hidden fanny pack underneath your clothes.
The most important thing to do when you're travelling with kids is not only ensuring their safety, but also ensure that you always have a backup plan just in case anything goes wrong. But keep in mind that no matter how thoroughly you plan your trip, that trip with your kid or kids may still not be as peaceful as expected. As a matter of fact, you should anticipate stumbles along the way. But by using these tips can help you overcome these bumps and embrace them as a part of the adventure, so you can enjoy your international travel with your little ones.