Dogs are cute and furry and they make you want to take every one of them home. Knowing if your family is really ready for a dog is a big decision. We have a few things you need to consider and ask yourself before bringing a dog into the mix.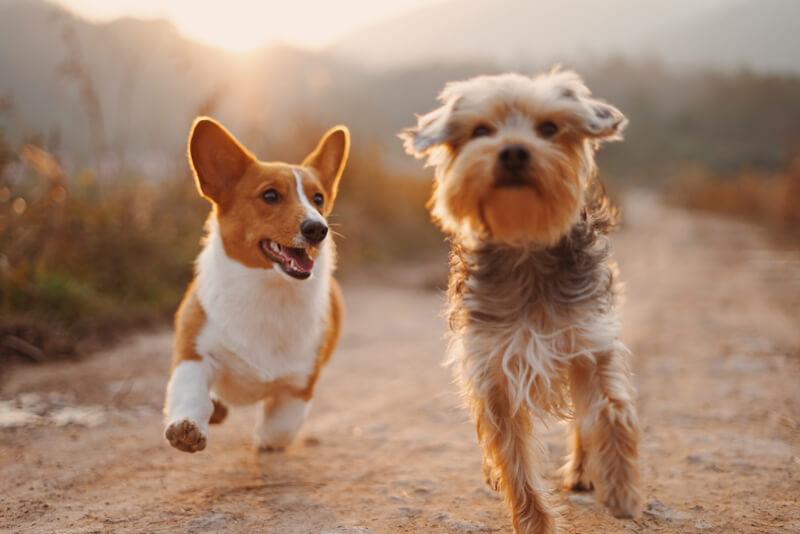 Financial Responsibility
First of all, you need to decide if your family is financially stable enough for a pet. Pet food isn't cheap. Dogs must be updated on shots on a yearly basis. They also need monthly flea and heartworm prevention medication. You also must take into account that dogs sometimes get ill just like people and need a trip to the vet. Dogs also need things like a bed, toys, and grooming products.
Breed
It should be a family decision as to what breed you want to get. The type of dog is very important to the family dynamic. Do you want a dog that doesn't shed? Do you want a big or a small dog? Dogs like the Royal Frenchel are great family dogs with sweet personalities. Make sure to do your research about certain breeds. If you have children, you do not want an aggressive breed. If you have allergies, you need a non-allergenic dog that doesn't shed. Some dogs need to be walked more than others to get out their energy. Some breeds tend to lay around and prefer to be lazy instead of taking long walks. If you want to take your dog hunting or fishing, make sure you have a more sports-oriented breed. The main questions to ask when considering a breed are, "Does it have the activity level you prefer in your family? Is it aggressive at all? How will it get along with your other pets if you have any?"
Establish a Care Routine
It's important to establish a care routine. You need to talk about who is going to feed, walk, and take care of the dog throughout the day and night. They need food, fresh water, and attention. Animals thrive on routine. If they don't have it, they are like people and bug you at random times. You can make a chore list so you know whose turn it is at all times. Make everyone join in on the responsibility of taking care of your new pet. If you get a puppy, get ready for a lot more on the chore list. They are like infants and need a lot of care. If the family isn't ready to take on these responsibilities and join the chore list, they aren't ready for the pup.
Travel Plans
A big thing to consider when trying to decide to bring a pet into your home is how much you travel. Will the dog come along with you or do you have anyone to watch it while you are away from home? Dogs cannot feed and walk themselves, so you need to have these answered before getting one. Your dog also craves the comfort of a human so you don't want to leave them alone on a constant basis. If you are going to be away from home, you need to know you have someone trusted to check on them and/or board the animal at a trusted facility.
Dog-Proof the Home
Dogs are along the same lines as toddlers. They love to get into everything. You have to make the house safe for your dog as well as safe for you that it doesn't ruin all of your things. Medications need to be put on high shelves. Install safety latches on doors that may interest a pup to enter. Keep cleaning liquids locked away. Dogs love to dig in the trash so make sure it's in a secure location. Put away things that dogs love to chew on, such as shoes. If you don't want them in certain areas, install a safety gate. Larger breeds can jump, so always take this into account when dog proofing your home.
Find a Vet
Before bringing home a dog, make sure you find a trusted veterinarian. Make sure they know the specifications and any health issues with the breed of dog. You want to ensure your dog has the best care you can provide them.