"It is time to remove the prefix 'dis—' and focus on the abilities." This is what best describes this campaign according to Southstar Drug (SSD) General Manager Christine Tueres .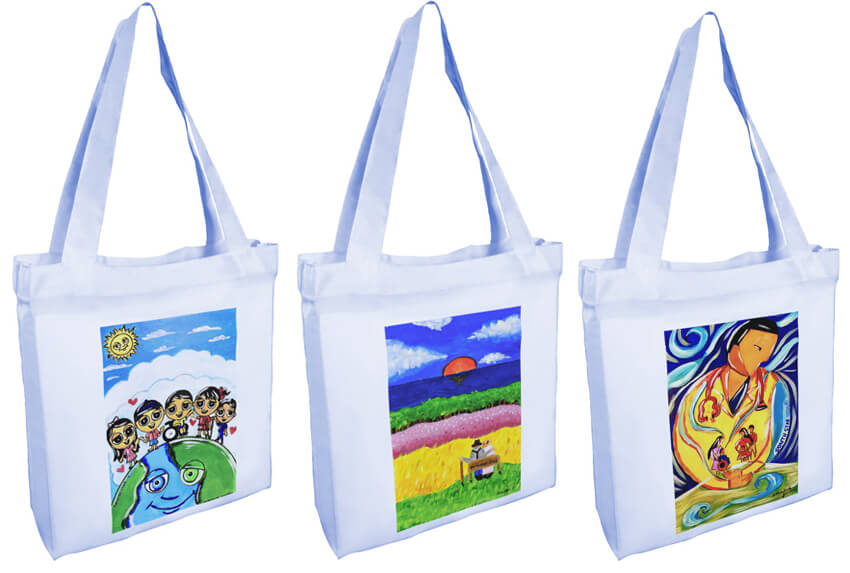 Drop the Prefix is the latest campaign of Southstar Drug. It has joined forces with Project Inclusion Network and Goodwill Industries to help create a space for Persons with Disability to realize their potential, earn a living, and enhance their skills by providing them with educational opportunities. These organizations are partners and advocates in educating people in treating Persons with Disability with the respect, dignity, and care that they deserve.
For the coming Christmas season, Southstar Drug branches are selling bags that have been designed by selected artists with disability that are part of Project Inclusion Network's pool. The artworks will also be produced as desk and wall calendars as giveaways this Christmas.  These uniquely designed bags are produced by Persons with Disability through Goodwill Industries of the Philippines, a civic organization whose main purpose is to provide "skill empowerment" to Persons with Disability so they will be able to reach their full potential as individuals and as contributing members of society. This is also in line with SSD's mission, and so Goodwill is the perfect partner for this campaign.
If you are looking for something worthwhile to give as gift to relatives and friends this holiday, you can buy these bags from SSD branches all over the Philippines.
You'll help save the environment with these reusable bags and also help the Persons with Disabilities because it's guaranteed that every peso that is earned through this avenue will go into their pockets.