Ang galing! I got insured in minutes just by using my mobile phone!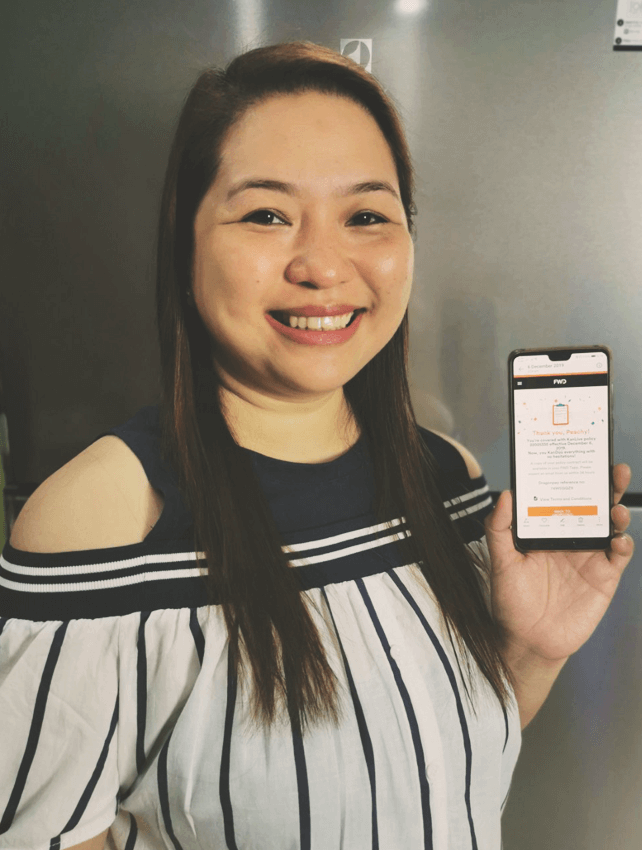 We used to have a life insurance but I wasn't able to renew it anymore. Alam nyo naman ang mommy life, sometimes we get so busy and pre-occupied with daily life that we set aside things that takes up too much time – – like renewing insurance. Diba, you have to set up a meeting, you have to go to the meeting place before you can pay and get insured.
Good thing I discovered FWD Life Philippines KanDuu Plans yesterday!
FWD KanDuu Plans are affordable insurance plans that encourages and inspires us to pursue our passions and live life to the fullest because we don't have to worry about anything. When we don't worry and hesitate, we "CAN DO" all the things we want to do. Amirite, mommies?
Well that's exactly where the name "KanDuu," came from. It's a creative version of "CAN DO."
FWD KanDuu Plans
These are the different KanDuu Plans. Each one caters to a specific need or lifestyle. And each one has an additional reward along with the benefits.
All for only Php 1,799.00
KanMend –  Get a P100,000 cash benefit once you get diagnosed with one of the 42 critical illnesses listed  and a reward of 6 months' unli KonsultaMD telemedicine access
KanLive – Get a P200,000 life insurance  and a reward of 1-year unli medical consult with general and family doctors at Aventus clinics, nationwide
KanGuard – Get a P500,000 payout for accidental death or disability due to terror attacks, anywhere in the world and a reward of 1-year Assist America global emergency assistance when you travel.
HASSLE-FREE INSURANCE THROUGH MOBILE IN MINUTES!
In just a few clicks of my finger, I was able to purchase the KanLive Plan. Just in case ma-tsugi ako, at least I have something I can leave my family, diba?  AND I have a reward pa of unli medical consultations at Aventus clinics nationwide.
What I love about FWD KanDuu Plans
It's easily available online. You can purchase through your laptop or your mobile phone.
It's hassle-free. There's no need for meeting with agents, no medical,  and no paperwork.
There's an equivalent reward for every benefit.
You can easily manage your insurance using the FWD App.
This insurance is perfect for us busy mommies talaga. We can secure our family's future against the unexpected without even leaving our own home. FWD got our backs.
Get your own KanDuu plans now at Shop@FWD. Follow FWD on FB (@fwdlife.ph), IG (@fwdlife_ph) for more details.