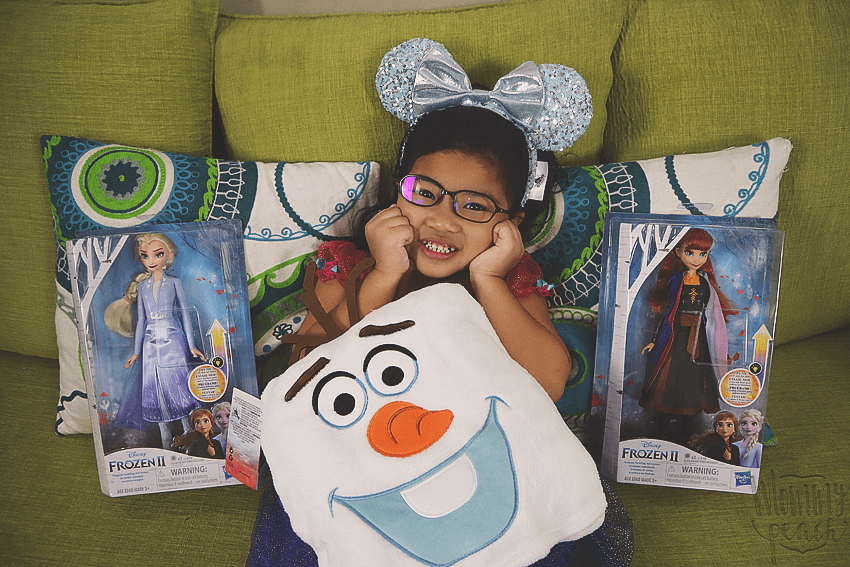 Mommies, Have you seen Frozen 2 yet? Ykaie and Twinkle adored the movie! Frozen has been a staple here in our household and when it was shown, there was continuous singing of Do You Wanna Build A Snowman? and Let It Go. These days, were all singing Into The Unknown on top of our lungs!
As a mom, what I love about Frozen and Frozen 2 is that it always show the bond, trust, and love between siblings. With Frozen 2, it promotes more love and I think it resonates to everyone who has great love for their family. Aside from that, I also think there are many lessons you can learn from the movie.
Lessons You Can Learn From Frozen 2
Family Will Always Have Your Back – Frozen 2's story still revolves around the bond, love, and trust between two sisters. It tells that no matter what happens, your sister will always support you and love you. One thing my sister and I have and something I want Ykaie and Twinkle to keep in mind.
Fear Cannot Be Trusted – in the movie, King Runeard (Elsa's grandfather) wanted to eliminate the Northuldra tribe because they had magical help from the forest, so he viewed them as a big threat to his kingdom. That fear led him to make a poor decision. As with real life, nothing born out of fear is good. When you fear something, you tend to avoid it at all cost. Best is to confront it head on so you can make the best decision on what to do.
Always Do The Right Thing – All throughout the movie, Elsa and Anna had to make tough decisions. As with real life, decisions has to made everyday. Even though it won't be beneficial to you, if it's the right thing, then it's what you have to do.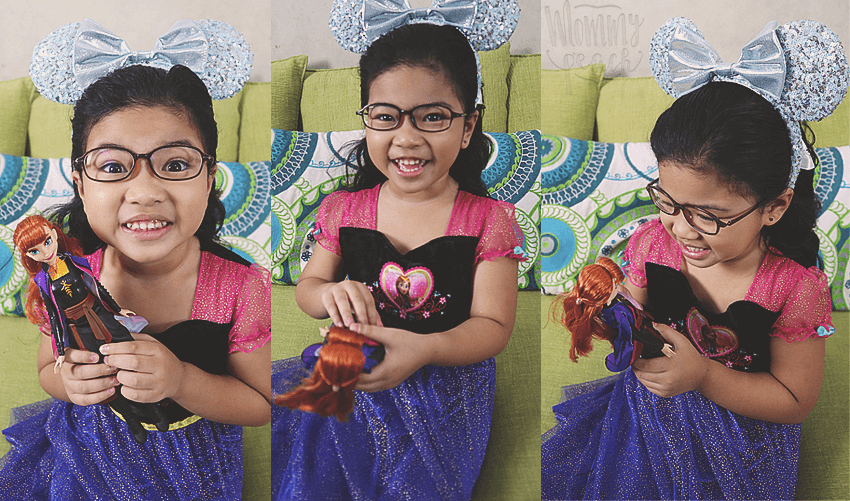 We love Frozen 2 as much as we love Frozen. It's a great movie about sisterly-love and an epic journey of self-discovery and conquering your fears. I love the catchy tunes and the dazzling animation.
It's an animated movie for all ages! As in– ALL! Even I enjoyed it. And I know you loved it too.  All the more reason to visit Hong Kong Disneyland this season.
Experience a Frozen-themed Winter Wonderland during "A Disney Christmas" at Hong Kong Disneyland Resort
With Frozen 2 from Walt Disney Animation Studios coming to theater this winter, Anna and Elsa will be bringing all the magic of Arendelle tomake this Christmas truly unforgettable at HKDL.
From November 14, 2019 to January 1, 2020, visit Hong Kong Disneyland Resort (HKDL) to celebrate "A Disney Christmas" and make holiday wishes come true in perfect Hong Kong-winter weather!
Experience an authentic Christmas with the magical "Mickey and Friends Christmastime Ball" and the dazzling "A Holiday Wish-Come-True" Tree Lighting Ceremony complete with beautiful snow. Santa Mickey and Santa Stitch can't wait to hear guests' Christmas wish lists. Mickey and his pals, along with Duffy and Friends, will also be waiting to greet guests around the park in their brand new Christmas outfits!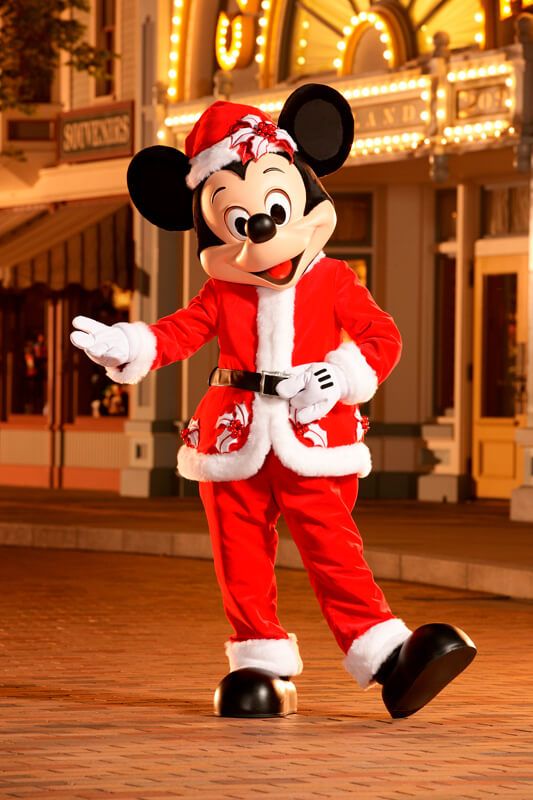 Be immersed in a dazzling Frozen-themed Christmas, filled with the magic of Arendelle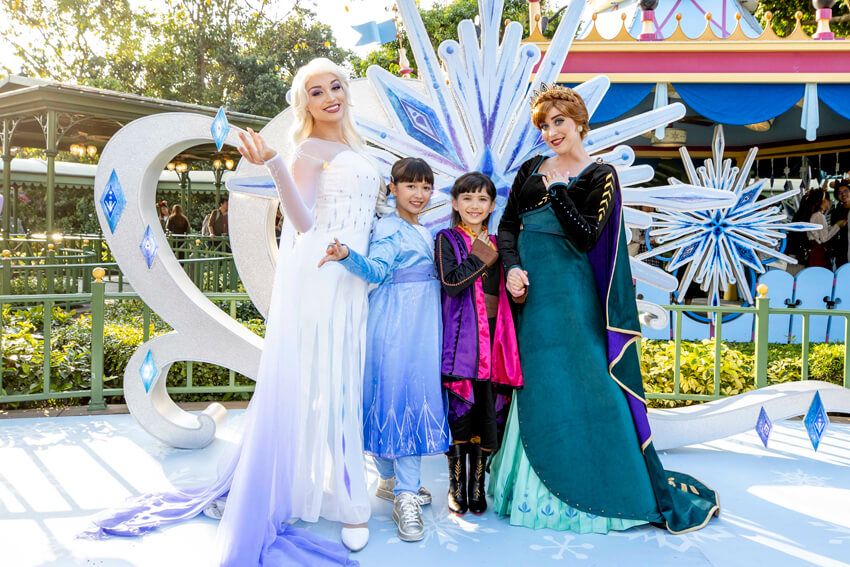 Be immersed into a winter wonderland at the "Frozen Fantasy Gardens Village", where Anna , Elsa  and their best pal, Olaf, will enchant guests and give them warm welcome during this festive season.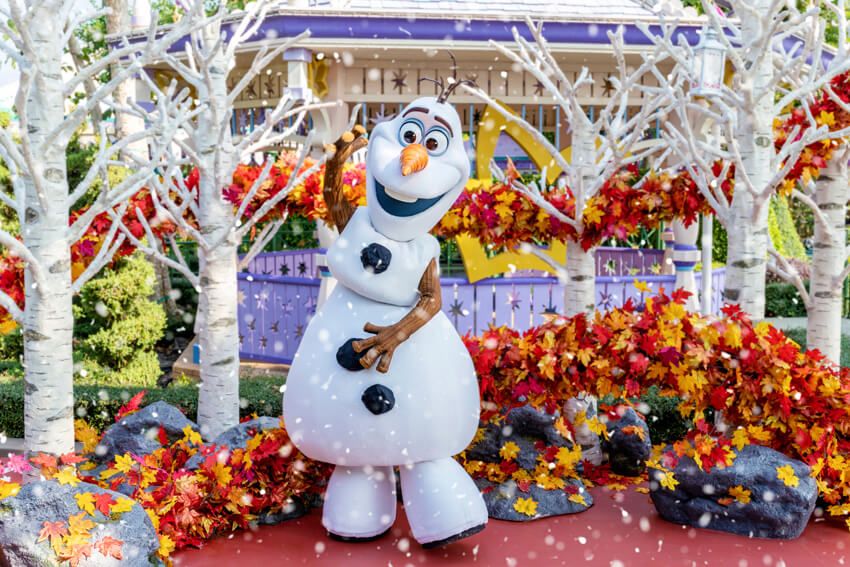 With twinkling lights, sparkling ornaments, glittering snowflakes and shimmering trees, Fantasy Gardens in Fantasyland will be transformed into the "Frozen Fantasy Gardens Village".
Here guests can step into an awe-inspiring winter wonderland that will be adorned with snowy, illuminated sights, where they can take stunning photographs and create special moments. Anna and Elsa from Frozen 2 will charm guests with wintery glamour, as they bring the magic and royal celebrations for everyone to experience in late November. Feast on various Frozen-themed snacks and shop for special merchandise for an absolute Frozen Christmas experience in "Frozen Fantasy Gardens Village!"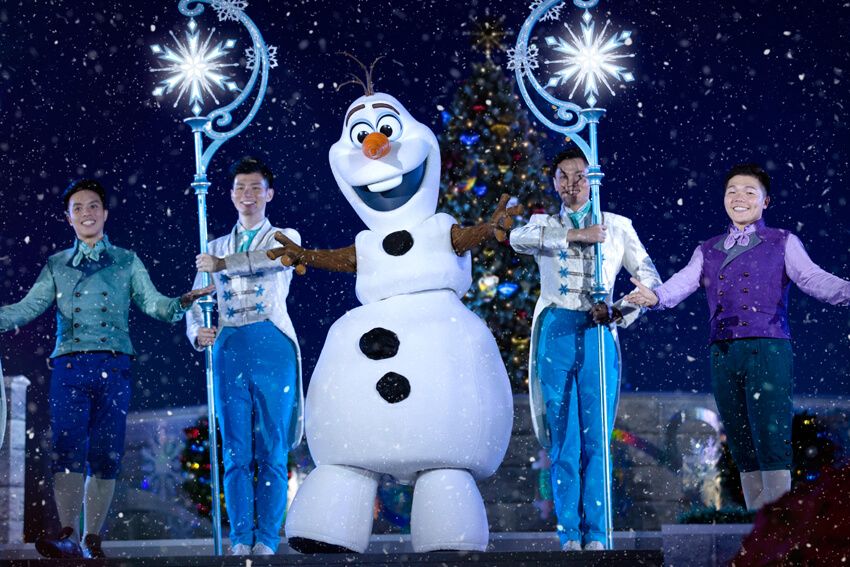 Don't miss their appearance at the truly amazing "A Magical Frozen Snowfall" show, during which guests can revel in the magic of their favorite songs!
As dusk falls, a citizen of Arendelle will announce the arrival of Princess Anna. A series of performers will lead a royal processional for Anna and will then be joined by Olaf, who will make a comical arrival! Queen Elsa will join everyone and cast her magic to make beautiful snow magically fall. Guests will be mesmerized by Arendelle's royal sisters and can capture winter-perfect moments.
Go on a Disney Christmas shopping spree and spread some cheer
Over 300 seasonal items will be launched across the resort's stores for guests to complete their Christmas shopping and get magical presents for all their loved ones!
Be immersed in an authentic Christmas and celebrate festive traditions with special hotel and park ticket offers.
For details, please visit: https://www.hongkongdisneyland.com/offers-discounts/