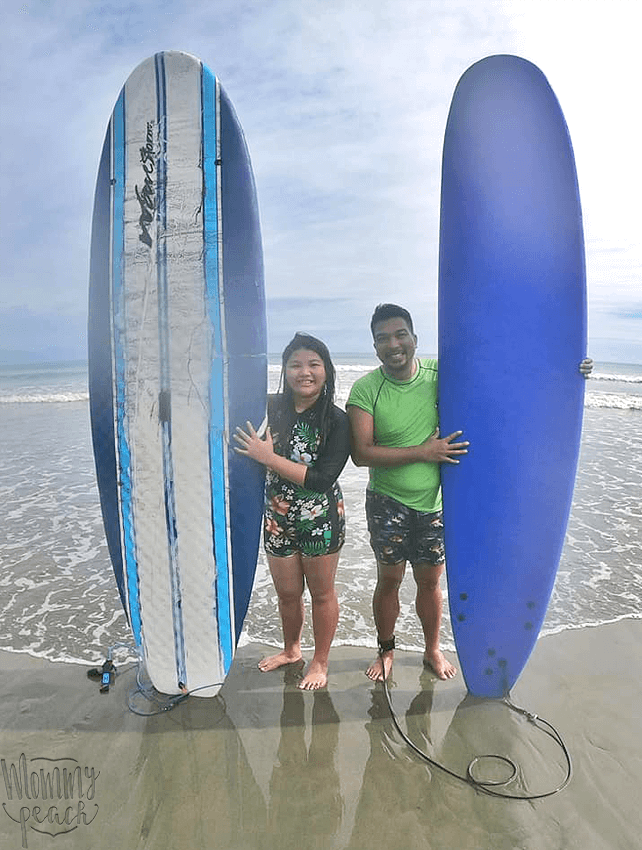 One of the activities we made sure Ykaie tries. is to have a surfing lessons in baler. Since stayed at Aliyah Surf Resort, that's also where we inquired about the lessons.We were told it was for ₱350 per hour per person. Each person gets someone to teach her/him.
Because I don't know how to swim, I couldn't take the lessons even if I wanted to. Takot ko lang no! Besides, no one would look after Twinkle, so I just watched, took photos, and videos on the shore while Twinkle makes sandcastles. The first thing they taught Ykaie and peanutbutter♥ is how to stand up and balance themselves on the surf board.
After that, they went in the water na!
Watch their video here:
Go Ykaie!
These two really had a fun daddy and daughter bonding. I hope everything goes back to normal soon so we can go out.
Stay safe mommies!