We wanted to stay for only two nights at Aliyah Surf Resort but when we asked sis to come, syempre she wanted to extend our stay kahit na one day lang… So she booked a night's stay at Balituk Resort and there we went after checking out of Aliyah.
Balituk is located in Sabang Beach pero sa dulo na ng world! As in rough road going there with bumps and tumps in rock and sand. But unlike Aliyah, this brings you closer to nature.. bakit kamo? There's no wifi and signal sucks — so no data connection as well. So the kids, well, they just made do of what we had during night time. We watched the movies that were already downloaded in the laptop.
What I love about this resort, though is that it's very affordable.
Rooms
They had these cute TeePee Huts that are great for couples! It's not air conditioned but for around P1,500 a night, I think it's an awesome deal. Don't you?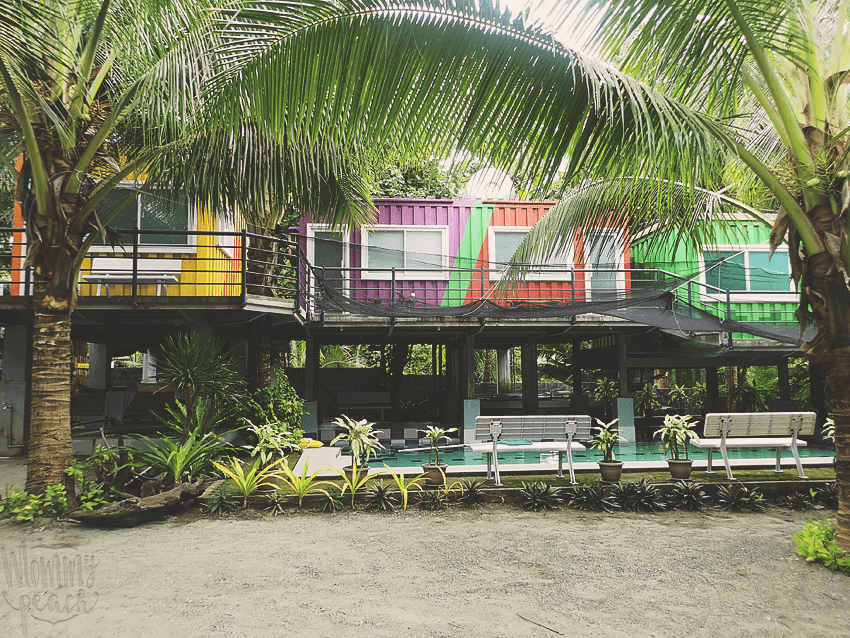 But of course for a family of five who wants an airconditioned room, we booked for their room made with container vans. Yes, colorful container vans!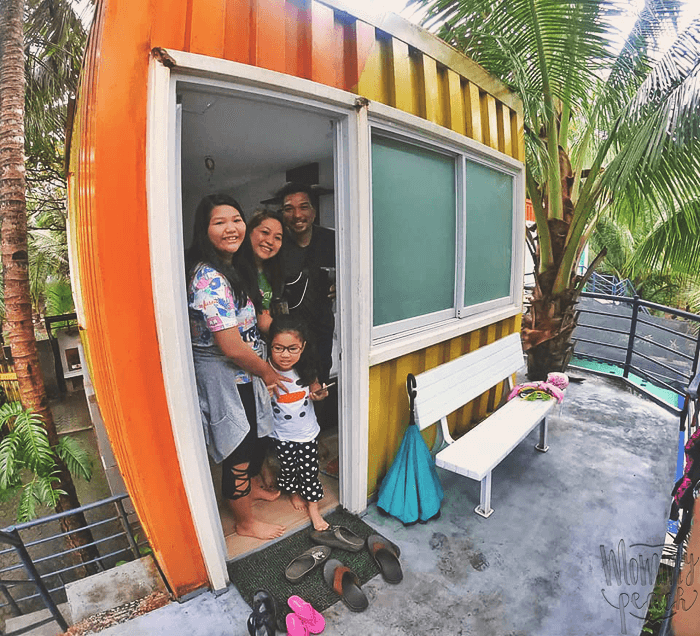 We had this orange room which is good for 6 persons. I think it costs P5,000/night.
What it looks on the inside: two double beds with single pull out beds and a rest room on the far end.
Swimming Pool
Since we were there on an off peak season, we were the only ones checked in. And we were the only ones swimming in the pool. Ang lamiiiiig!
Beachin'
As for the beach, we were also the only ones at the beach since this resort is located at the far end of the beach.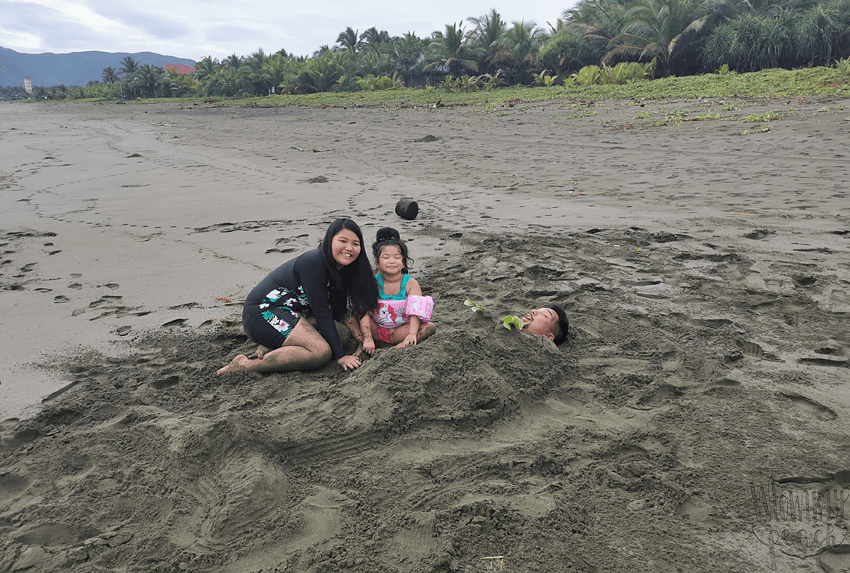 Having coffee, bread, and Nanay Pacing Peanut Butter before going for a swim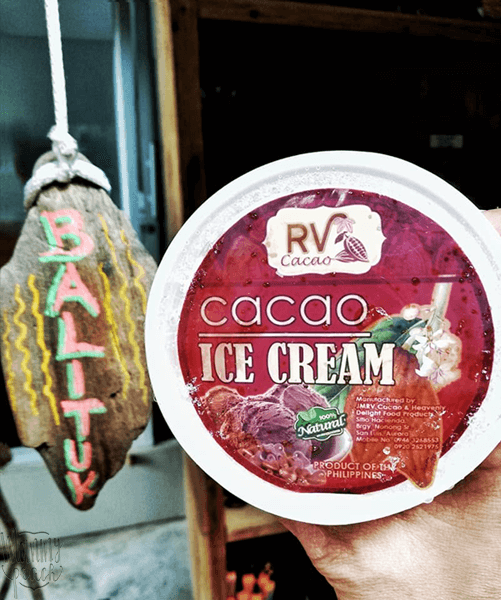 Balituk sells this homemade Cacao Ice Cream and it's really good!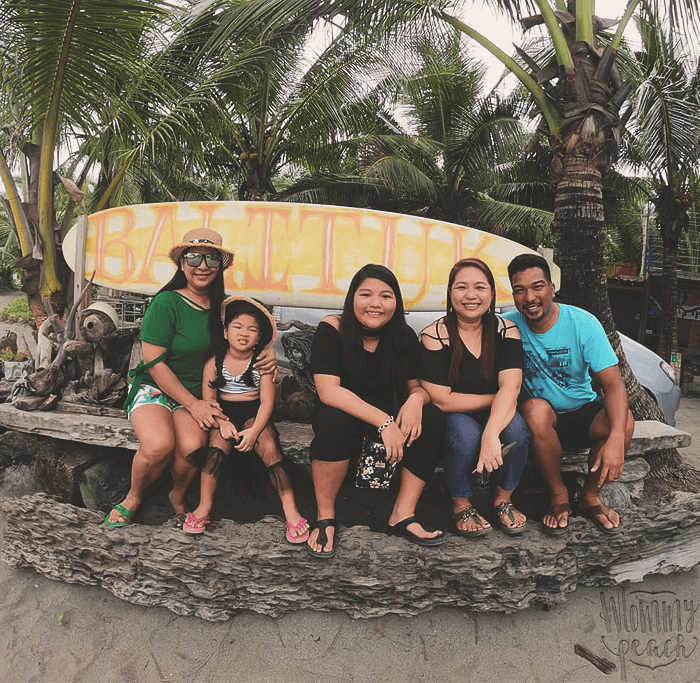 What I loved about Balituk:
It lets you be closer to nature.
It has a swimming pool
I've never slept inside a container van before and it's kinda a nice experience
This place is very affordable.
It has a kitchen, you can bring your own food to cook.
What I didn't like:
There's no wifi and signal.
There's no restaurant to buy food.
Located at the end of the beach, far from restaurants/stores/city.
It was definitely a nice stay. We probably won't go back, though,  because of the location of the resort and the availablity of signal/wifi.