eCommerce is an extremely important way for many small-to-medium-sized businesses to drive revenue and increase knowledge of their existence. With so much buying happening online – from both a personal and professional standpoint – having a stable, responsive eCommerce system in place is vitally important.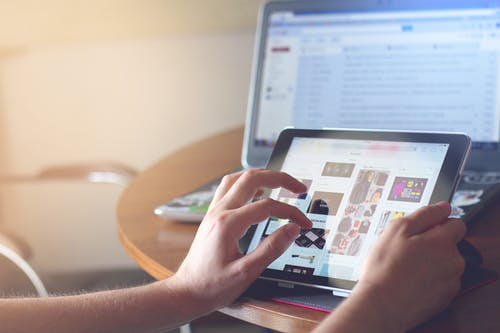 What do we mean by eCommerce?
But firstly, let's define what we mean by 'eCommerce'. Also known as electronic commerce, eCommerce is the buying and selling of goods and services via the internet. This can be in the guise of business-to-consumer, business-to-business, consumer-to-business or even consumer-to-consumer transactions. 
While it may seem that eCommerce is a relatively recent phenomenon, the reality is that its adoption was already being theorised and practised as far back as the 1960s. Businesses were beginning to use EDI (Electronic Data Interchange) as a way of sharing important business documents with other companies. This system was further developed in 1979 by the introduction of ASC X12 as the standard for business-to-business transfer of documents through electronic networking. 
This continued to grow into the 1980s and early 1990s via the transmission of sales data and transactions through emails. Then, the likes of Amazon and eBay came along in the mid-to-late 90s to help revolutionise the eCommerce business that is familiar to us today. 
But as technology continues to improve, so too should every organisation's eCommerce capabilities. If you or your organisation feel that your eCommerce system needs a change, it might be time to make the most of one of the website builders that are available and combine this with a template management system like https://www.templafy.com/ so you've got everything you need to handle everything from the checkout process to your invoices. 
Why It Is So Important
eCommerce web design is an important part of ensuring that online revenue goals are achieved. Why is that the case? Well, a bad or faulty eCommerce system can completely destroy any chances you or your organisation has of making online revenue.
The benefits of eCommerce are clear. Clients appreciate the ability to be able to easily order items or stock at a time that is convenient for them. It has also made international trading a much easier barrier to break down. Previously, companies looking to make international sales had to have a sales team running 24/7, but an automated system allows your clients to order at a time that suits their time zone and needs.
 eCommerce also offers organisations the opportunity to capture data from their customers and clients. This can include anything from names to emails. This data can then be used to enter these clients onto newsletter lists – further bolstering sales – or as a way of personally approaching important clients to increase the chance of follow-up or repeat sales. 
For all of the above reasons, it's clear to see why it's so important to have a fully functioning eCommerce system in place. Without it, your business could be losing sales without your knowledge.