I was able to attend my first online event as a blogger last week!
It was the Young Living #CompleteCare Zoom Workshop. I have heard a lot about Young Living Essential Oils and its health benefits but I haven't tried it. I was interested but for lack of time and energy, I forgot all about it. So when I was invited to this online workshop, I said yes.
In preparation for the workshop, they sent over a kit that we're gonna be using. It contains a diffuser, Young Living V-6, and six of their essential oils: Thieves, R.C., Oregano, Lavender, Lemon, and Peppermint. It also had other materials like roller bottle, pump with soap base, and witch hazel.
The first thing I learned about the workshop is Cold Air Diffusion, where the diffuser atomises a microfine mist of essential oils into the air where they can remain suspended for hours. They say our minds create powerful connection between scents and our emotions, surroundings, and memories.
Energy And Focus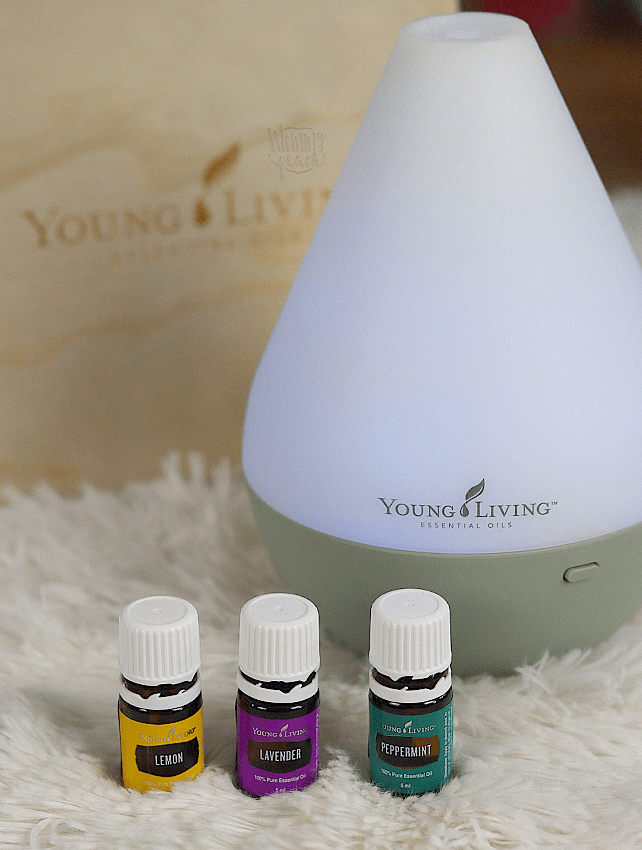 The first thing we did is to diffuse something that promotes mental clarity and clears the air — for energy and focus.
Pour distilled water in the Dewdrop Diffuser and add….
INGREDIENTS:
2 drops Lavender
2 drops Lemon
2 drops Peppermint
Wellness Roller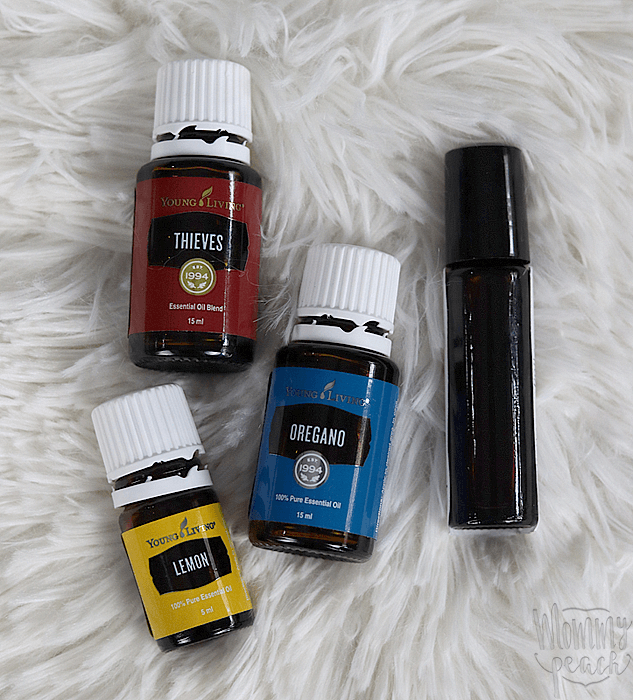 What you need: 10ml roller bottle
INGREDIENTS:
15 drops Thieves
15 drops Oregano
15 drops Lemon
V6 Vegetable Oil complex
Combine the oils and then top off with V6. Cap and Swirl. Roll on the bottoms of your feet and up the spine for everyday protection.
Cooling Mist and Chest Serum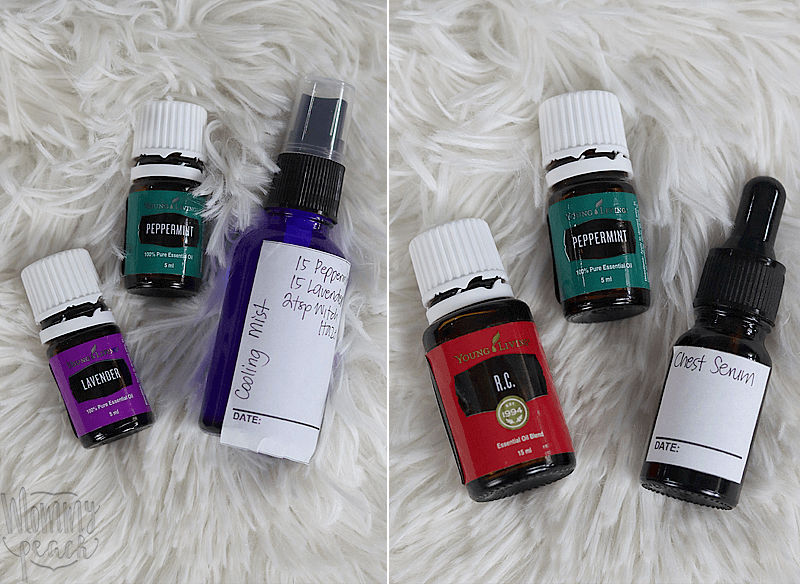 COOLING MIST
What you need: 30ml glass spray bottle
INGREDIENTS:
15 drops Peppermint
15 drops Lavender
2 tsp witch hazel
distilled water
Combine oils in the bottle. Add witch hazel. Top off with distilled water. Swirl gently to combine. Use as a cooling mist behind the neck. Use as a body splash or linen spray.
CHEST SERUM
What you need: 10ml glass serum bottle
INGREDIENTS:
20 drops R.C.
10 drops Peppermint
V6 Vegetable Oil Complex
Combine oils in the bottle. Top off with V6 vegetable Oil. Massage onto chest and throat and enhance the aroma to experience a sense of deeper breathing.
Foaming Hand Soap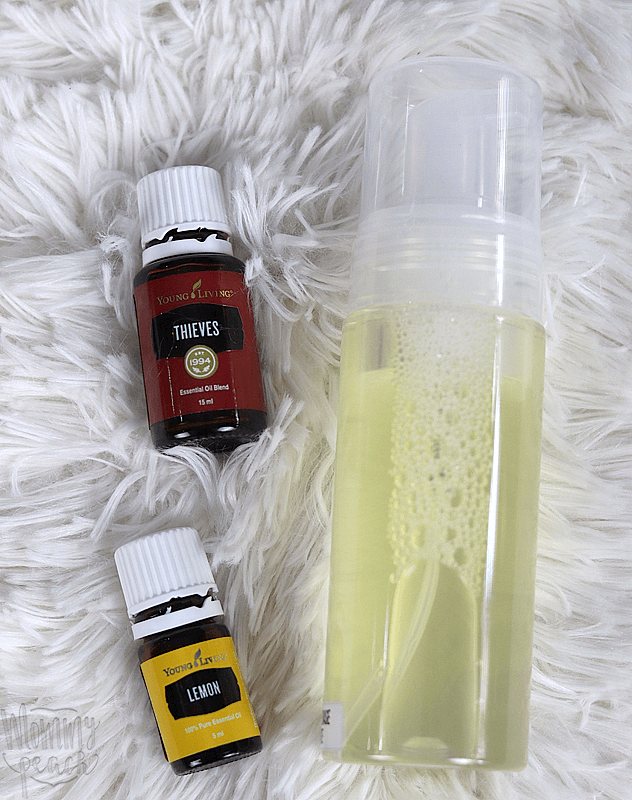 What you need: 160ml foaming bottle
INGREDIENTS:
60ml natural soap base
15 drops Thieves
10 drops Lemon
distilled water
Put the natural soap base in the foaming bottle. Add essential oils and water and mix until combined.
I really enjoyed this event because I learned a lot in how I can ease tension and anxiety using essential oils during this time of great stress.  I also enjoyed the discussion and DIY sessions, (with Ykaie helping in the background,LOL).
Now I know how I can provide #CompleteCare for my family with Young Living.
Thank you YOUNG LIVING! I am obsessed with the diffuser now and I can't work without it.