This is the second time we are celebrating Twinkle's birthday in quarantine because of the pandemic. Last year, we celebrated with a Hello Kitty Quarantine party.
This year, we opted for a more simple celebration and sabay na rin ang celebration ng birthday ni daddy para tipid. Their birthday is only one week apart kaya pwedeng-pwedeng magkasabay.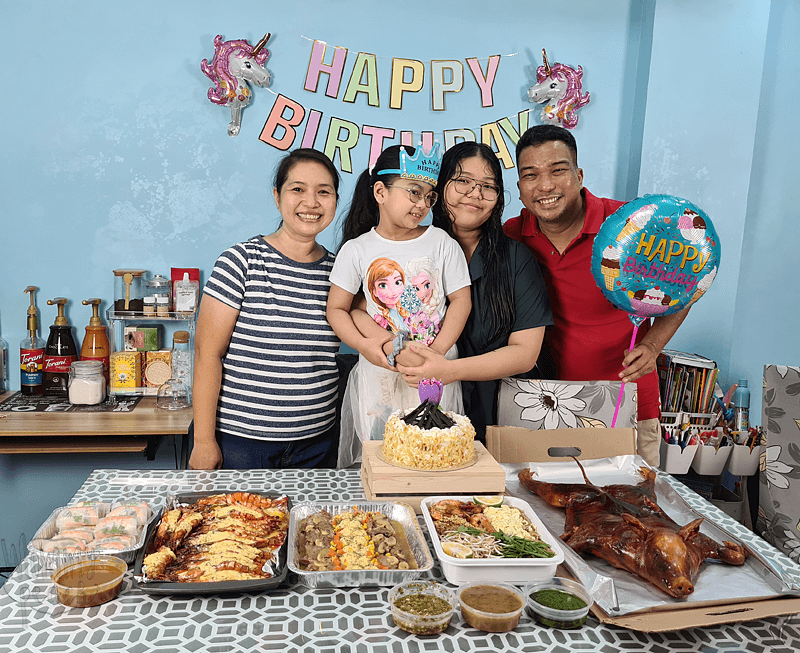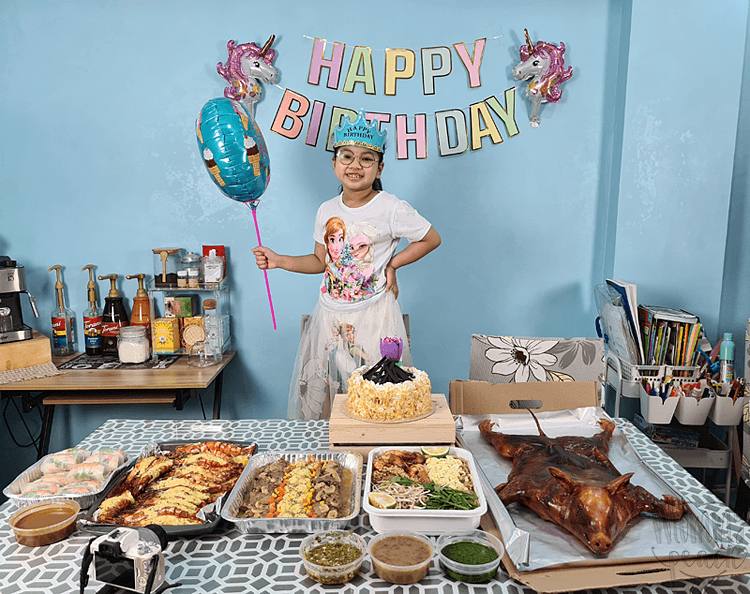 What's on our table?
Favorite ni daddy ang lechon at dahil uso ang Cochinillo, this is the star of our celebration. I ordered this from @_cochinilloniczr (IG) for ₱6,000. It comes with three kinds of sauces: lechon sauce, chimichurri, and thai sauce (vinegar).
We also had Roast Beef from Casa Mabuhay. This is the second time we had this. The first time was last year, during my birthday celebration. It's so good kaya naman naulit. I got this for ₱1,500.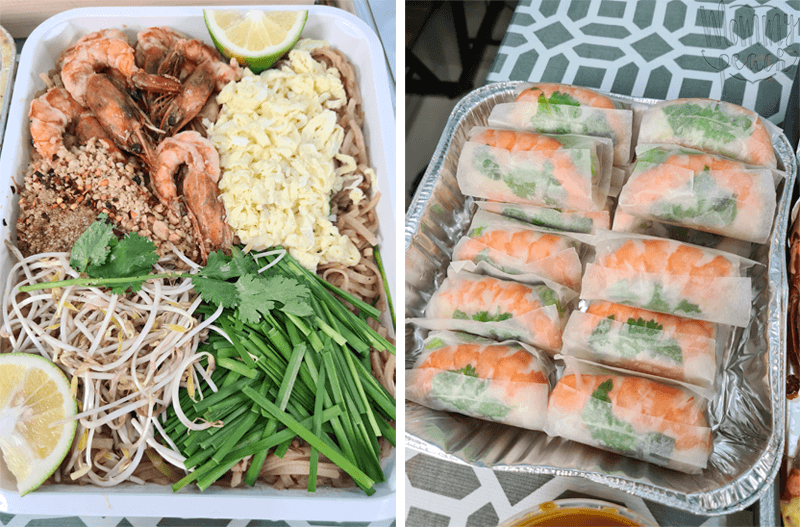 Next up is Pad Thai and Fresh Spring Rolls from@kitchencube.mnl. I got the Pad Thai for ₱1,500 and the Fresh Spring Rolls for ₱1000. Both are really good!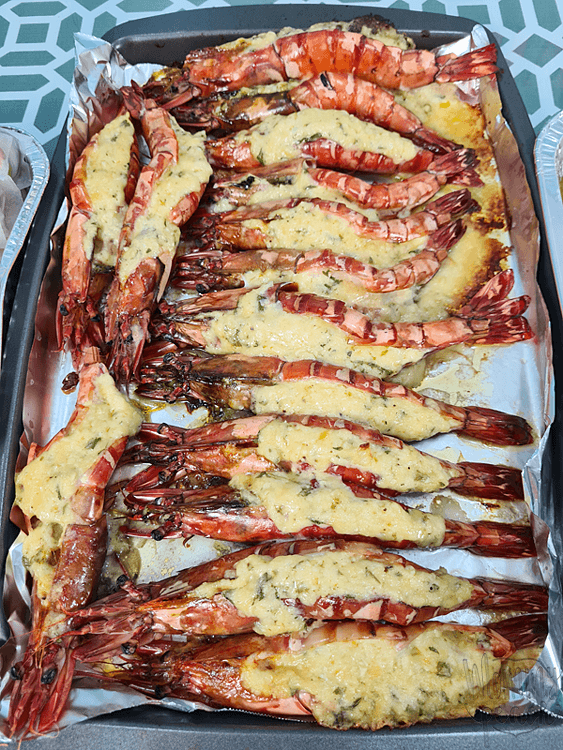 The only thing IU cooked are these Cheesy Baked Prawns.. super sarap! Here's my recipe, should you want to try it for yourself: Cheesy Baked Prawns Recipe
Twinkle's Cake is the Rustic Chocolate Torte from Purple Oven.
Syempre, present si Lola Lucy at Lolo Sony. It's a simple celebration really. Just a get together with lots of eating and kwentuhan. Hopefully we get to celebrate next year normally.
This is extended, we made a reservation to a resort but it was fully booked this July so next month pa kami makakaalis.