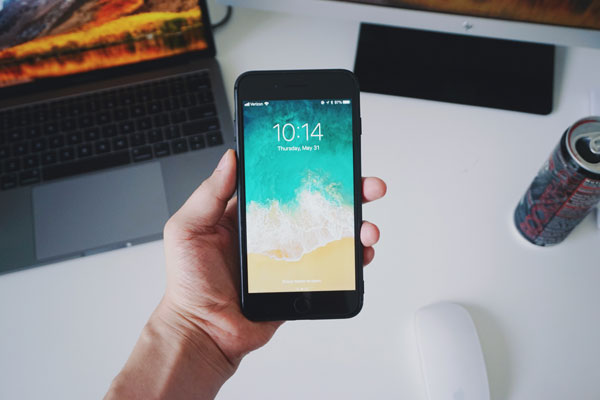 The smartphones available today are packed with powerful hardware and operating systems that let you enjoy different apps. They also come with essential accessories like a charging cable and adapter, as well as free earphones and even a silicone case. So when you buy a smart phone Philippines users rave about, you know you are getting everything you need in one complete package.
However, to maximize all the amazing features in your new smartphone, you need to purchase other accessories. For example, a music aficionado needs higher-quality earphones to enjoy their streaming apps. Meanwhile, someone who wants a convenient way of charging their phone might be interested in getting a wireless charging pad.
Here are some accessories you need to get for your new device in order to enhance its performance:
Durable Smartphone Case
For a lot of people, the first accessory they will buy for their new smartphones is the case. It's an important add-on since many individuals are likely to drop their phones. Even the most cautious user is not immune to accidental slips of the hand. To reduce the possibility of dents, cracks, or any damage brought by unintentionally dropping your phone, it's best to get a smartphone case.
Depending on the level of protection you need for your phone, you can choose from a wide variety of smartphone cases. If you want a baseline level of protection, a slim case made from shock-absorbent material like silicone or rubber should do. These types of cases can cover the vulnerable parts of the phone such as the edges. On the other hand, cases that are thicker and bulkier are able to absorb shocks better. Just remember that these heavy-duty shells tend to weigh more than the silicone ones.
Noise-Cancelling Earphones
Most smartphone manufacturers include earphones straight out of the box. While these accessories can be helpful for basic functions like answering calls, they can have some limitations. Many of these earphones can't support the needs of music lovers for a pleasant listening experience. In particular, audiophiles need earphones with noise-canceling capabilities so they fully immerse themselves in the music without the disturbance of outside sound. The earphones must also have an ergonomic design for comfortable wear.
If you don't like the feel of in-ear earphones, headphones are also a great option. Headphones come with soft padding that not only blocks background noise but also makes them more comfortable to use for hours.
Wireless Charger
In case your new smartphone has wireless charging capability, take advantage of it by getting a wireless charger. Wireless chargers transfer power from the power outlet to your device without using a cable. These chargers come in different designs including a power transmitting mat or stand.
Wireless chargers offer a safer way to transfer power to your phone. It also puts less strain on your smartphone's charging port since you don't have to plug and unplug a charging cable every so often.
Power Bank
Even if your smartphone has a powerful battery capacity, it won't be enough when you use multiple apps throughout the day. Although you can bring your charger anywhere, you might not always find a power outlet. It will also limit your movement when using your phone while it is plugged. To ensure that your phone's battery always has sufficient juice, a power bank is a must.
When choosing the power capacity of a power bank, you need to evaluate your needs so you can grab one with ample milliampere/hour or mAh. If you want a handy standby charger, a power bank with 10000 mAh is a good option. But if you need something that can charge your smartphone multiple times, get a power bank with 20000 mAh or higher. Take note that power banks with higher mAh are heavier and bulkier than those with lower capacities.
Also, make sure to check the available ports of the power bank you will buy. They must be compatible with your device's charging cable. If you don't like bringing your phone's charging wire, you can look for power banks with built-in cables.
Car Mount
Many individuals use their smartphones for navigation. However, they often don't know where to put their phones while driving and focusing on the road. Fortunately, you can address this concern with a car mount. Depending on your preference, you can get a smartphone car mount that you can set up on the car's dashboard or windshield. These types of mounts feature a suction cup to stick on the surface. They also have clamp-like holders that keep your phone in place.
If you want something less conspicuous from the outside, you can get a magnetic car mount that can be fixed on a vehicle's air vent. This kind of accessory comes with a slim magnetic plate you attach to the back of your phone.
Newer smartphones available today have a lot of amazing features. If you want to take full advantage of them, you need to get the best accessories. When looking for smartphone accessories, make sure to consider the kind of smartphone user you are. By carefully assessing what you want out of your device, it will be easier to find the accessories that will suit your needs.