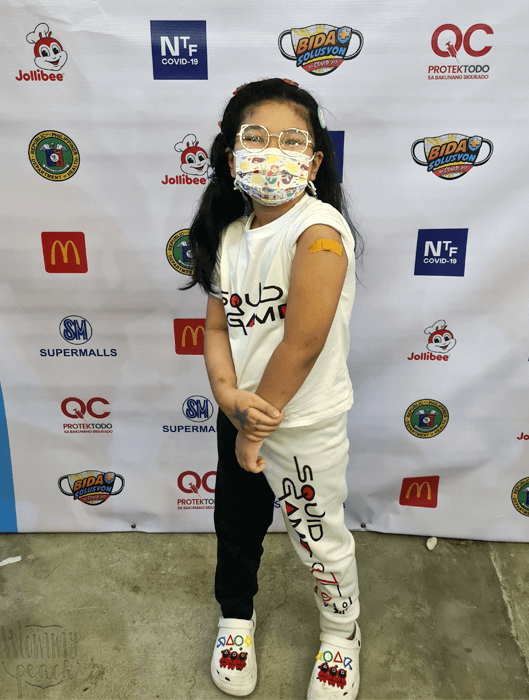 I'm happy that Twinkle already got her first dose of vaccine last Friday. Medyo nabasawan na yung worry ko because I know she's going to get her 2nd dose soon and she's gonna have some protection from Covid-19.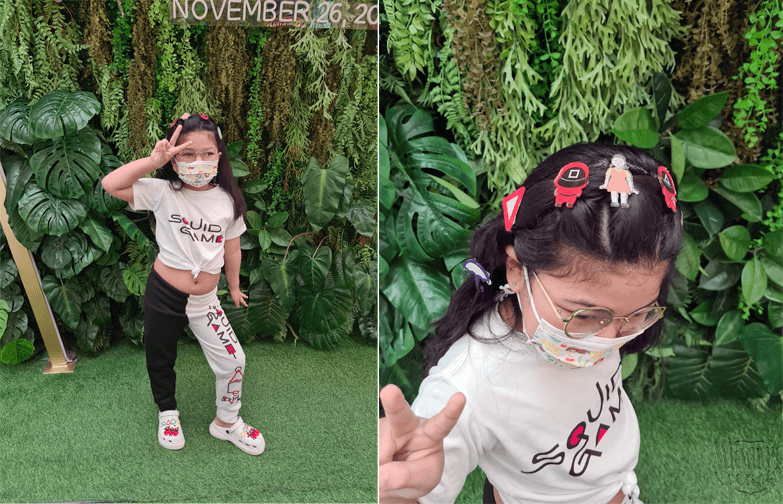 We initially went to SM Grand Central for her vaccine kaya lang grabe ang pila super habaaaaaa! DaddyDoodleDoo said we should come back na lang later in the afternoon but I told him that we should just go to the Skydome SM North EDSA kasi I know na meron din doon. So we went as walk in because we didn't have any schedule — they have 200 slots for walk ins and we were number 185.. Jusme, buti umabot.. Kundi mag-kembak pa kami kinabukasan… LOL!
Ang smooth ng vaccination process sa Skydome.. 30 minutes lang and we were done. Ang ganda rin set-up nila — very kid-friendly.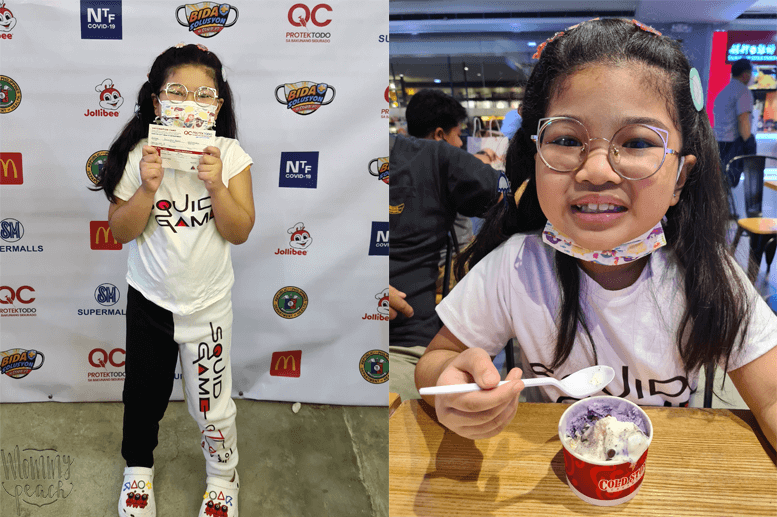 She cried during vaccination but happy naman sya after. And she wanted ice cream daw….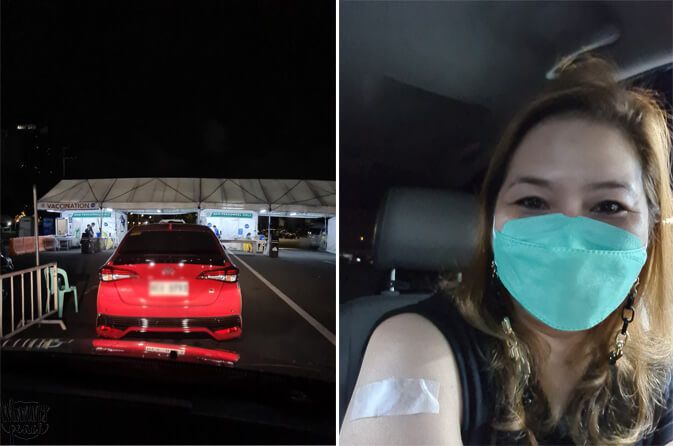 Kami rin ni DaddyDoodleDoo nakapagpa-booster shot na rin 2 weeks ago. So I'm happy that the whole family is now vaccinated and has protection against Covid-19. Will wait na lang for Twinkle's 2nd dose.