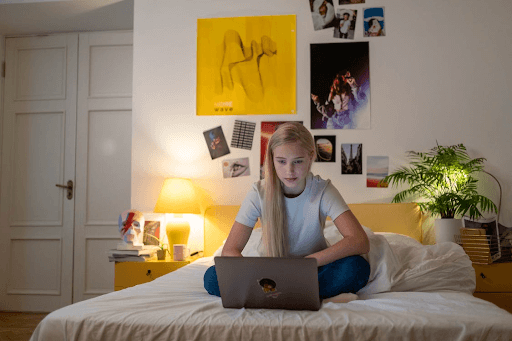 The tasks of parenthood are endless, but that's okay, it's what you sign up for when you bring new life into the world, and most of us accept that. However, it's also important to note that outside of the main duties we have – keeping our children safe, as happy as possible, productive and healthy, it's important to note that our influence can also help their development in many other ways, too.
For example, helping our child build up their confidence before they end up flying the nest can give them the best headstart in life. Moreover, teaching them to be calm, compassionate, forgiving, interested, and focused are virtues they can express throughout the rest of their life and benefit as a result.
Now, that's not to say your teenager won't have a personality of their own, because they do. But it's also good for a parent to help them fully "come into" or develop into their best selves, so they can enjoy the best start on adulthood they could ever enjoy. Let's discuss how to go about that:
Ensuring You Support Health Checkups
It's always important to foster a healthy habit of health checkups as and when needed, or on a cyclical appointment basis. This way, you can ensure your child is able to move through their course of dental treatment using teeth braces – preventing potential dental issues in adulthood. If your teen feels confident managing health conditions or recommendations over time, they tend to take a responsibility for themselves that may otherwise be absent. Of course, general health habits like ensuring everyone brushes their teeth at night will spawn from childhood on.
Providing A Judgement-Free Communicative Space
There's nothing worse than broken-down trust between a child and parent, because it means the child won't communicate and the parent won't or can't support them. That's why it's always important to provide that judgement-free space, be that their struggles with being influenced by their peer group, worries about how to navigate the coming adult world and finding their place in it, or simply discussing mental health issues they've been experiencing as of late. A judgment-free communication space helps encourage your teen to share everything with you, which allows you to remain the fantastic parent you are.
Fostering Self-Belief & Focus
Sure, your child might know exactly what it is they hope to do as a career, or how to move forward with confidence, but the truth is that they don't have to know this to give things a go, to be productive, and to become responsible. You might suggest that as long as they're happy, healthy and not in a toxic environment, you're happy to see them do anything, be that interning as a runner on film sets, working in a restaurant, or whatever other direction they consider to be necessary. There's something to be said for industriousness and productivity, even if they head in a life direction you may not have experienced. If they know they have your support, they only spread their wings further.
With this advice, you're sure to help your teen fully develop into their best selves.