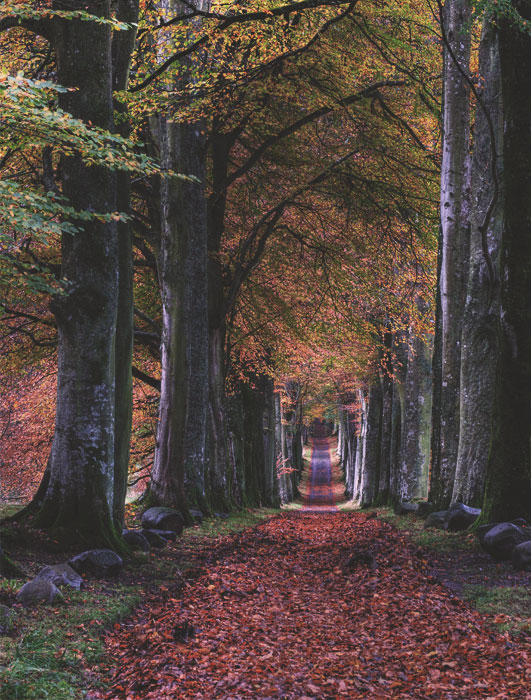 In our fast-paced, technology-driven world, it's easy to become disconnected from nature. However, studies have shown that spending time outdoors and immersing ourselves in nature can have a profound impact on our mental well-being. The healing power of nature is a topic that has gained significant attention in recent years, and for good reason.
Nature as a Stress Reliever
Nature has a unique ability to calm and soothe our minds. When we step outside and breathe in the fresh air, listen to the sounds of birds chirping or leaves rustling in the wind, we can feel our stress begin to melt away. Research has shown that spending time in nature can lower our cortisol levels, the hormone associated with stress.
Boosting Mood and Mental Clarity
Nature has a positive effect on our mood and mental clarity. Simply being in a natural environment can increase feelings of happiness, joy, and overall well-being. It provides a welcome break from the constant stimuli of the digital world and allows us to reconnect with ourselves and the present moment. Whether it's taking a walk in the park, hiking in the mountains, or sitting by a lake, these experiences can give us a sense of tranquility and renewed clarity.
Enhancing Cognitive Function
In addition to improving our mood, spending time in nature has been shown to enhance cognitive function. Being in natural surroundings can improve our ability to focus, concentrate, and problem-solve. It can also boost creativity and provide a fresh perspective on challenges we may be facing. Nature serves as a natural reset button for our brains, allowing us to recharge and come back to our tasks with increased mental acuity.
Connecting with Something Greater
Nature has a way of reminding us of our place in the world and connecting us with something greater than ourselves. Whether it's witnessing a stunning sunset, gazing at the stars on a clear night, or marveling at the beauty of a blooming flower, these experiences can foster a sense of awe and wonder. They remind us of the vastness and interconnectedness of the natural world, offering a perspective that can bring us peace and a deeper sense of purpose.
Embracing the Healing Power of Nature
Incorporating nature into our daily lives doesn't have to be complicated or time-consuming. It can be as simple as taking a short walk in a nearby park, tending to a garden, or sitting on a bench and enjoying the sights and sounds of nature. By prioritizing our connection with the outdoors and allowing ourselves moments of quiet reflection, we can tap into the healing power of nature and experience the profound benefits it has to offer for our mental well-being.
Remember, nature is always there for us, ready to provide solace, inspiration, and a much-needed reset for our minds. So, let's embrace this incredible resource and make time to connect with the outdoors for our mental well-being.
Disclaimer: The information provided in this blog post is not intended to serve as medical advice. If you are experiencing mental health issues, it's important to consult with a qualified healthcare professional.