Just like in June, not much happened to Mommy Peach in July 2023…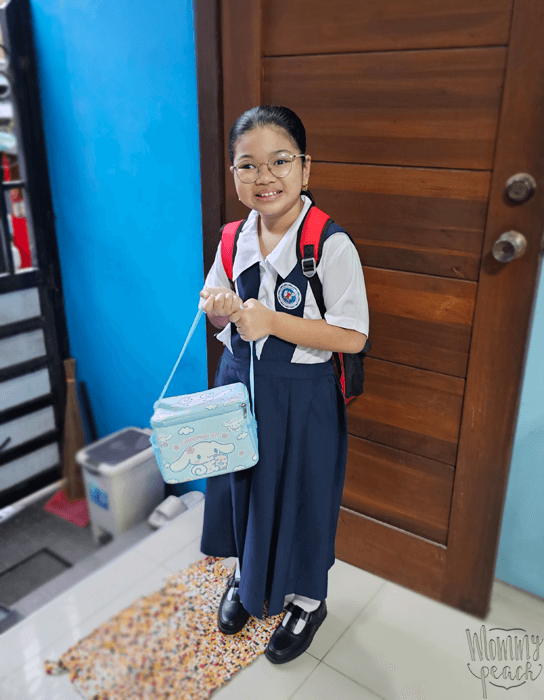 Twinkle's First Day of Grade 2! We were thinking that just like last year, Twinkle's school year would start in the 2nd week of August so we enrolled her on the third week of July on a Friday. What a surprise when we found out that school starts that Monday. Apparently, school vacations are shortened to 6 weeks because DepEd is trying to bring back the start of school years to June gradually.
Twinkle loves Cinnamoroll so most of her new school things have Cinnamoroll in them, specially her lunchbox things. In the photo above is her very first baon — Sanrio Chocolate, Hello Kitty Siopao bought from Tien Ma, Chicken katsu, and Rice.
She loves her Cinnamoroll outfits and this is just one of the shirts she loves — yes, I know our stairs needs cleaning… LOL!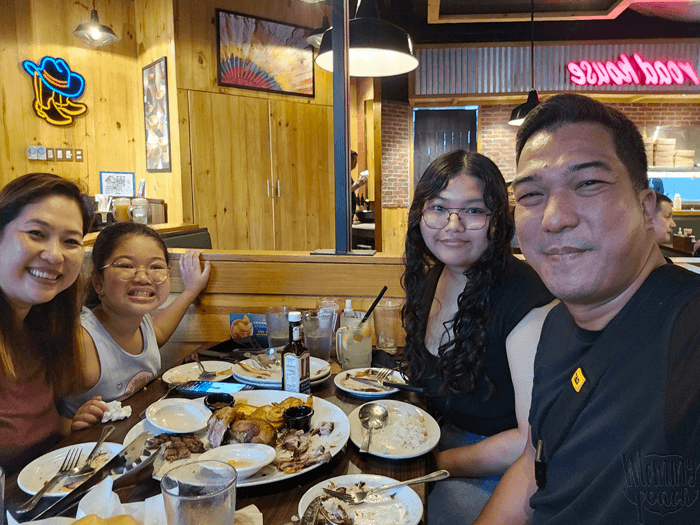 We celebrated Ykaie's Recognition Day with a lunch at Texas Roadhouse. Yes, magkaiba ang start ng school year nila.
Happy Birthday My Love!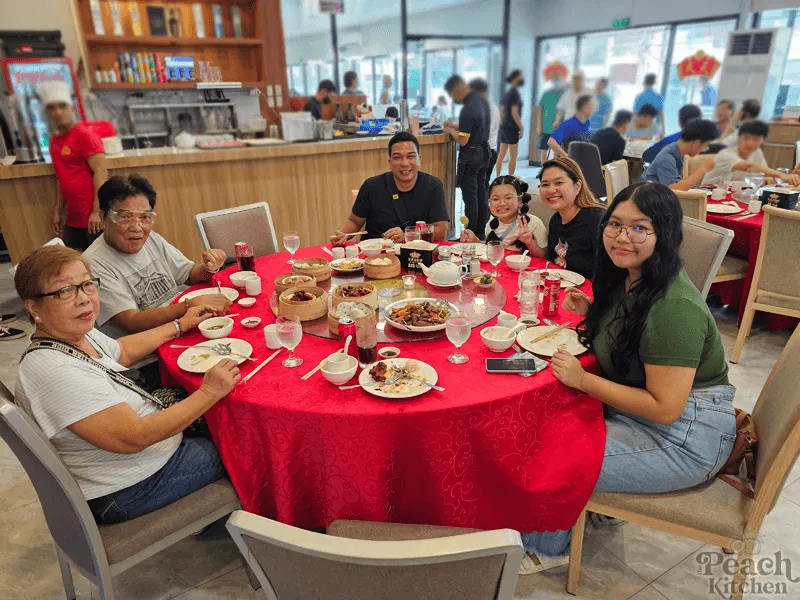 We celebrated DaddyDoodleDoo's Birthday at QC Finest Cuisine and Wiltlover Cafe.
I Got Glasses!
The past few weeks, I've been noticing that things that are far from me starts to get blurry pati faces ng mga tao na nakakasalubong ko. So I had my eyes checked — apparently I now need distance glasses aside from reading glasses. I don't want to get the progressive ones kaya distance glasses lang pinagawa ko.
PETS UPDATE
This is what Coffee, Chocnut, and Cookie looks right now. Ayaw pa tumingin nyan si Coffee sa camera… haaay.
And Onyx na tumaba na because sobrang takaw nya!
Eto pang isa — si Fishball! Sobrang lambing gusto laging nakadikit sa akin!
Yun lang. That's July.