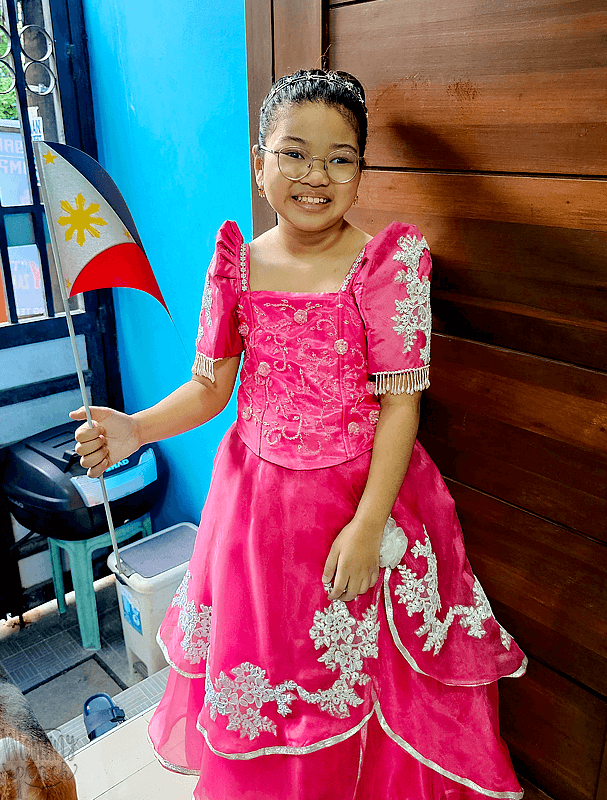 It's Twinkle's first Face to Face United Nations School Program and she chose to represent Philippines. So we rented this dress/gown for her.
They had a small parade outside the school. Each elementary student is partnered with a highschool student as they paraded outside the school. Syempre, inabangan namin ni Daddydoodledoo… hihihi.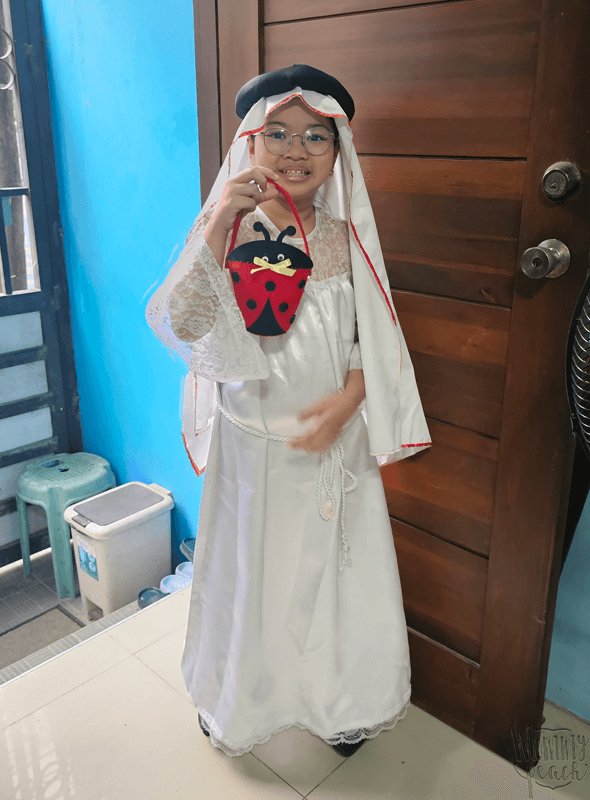 The next day after United nations Program is the "Meet the Saints" program. It's like the school's "Trick or Treat" ing for Halloween. She came as St. Catherine of Siena.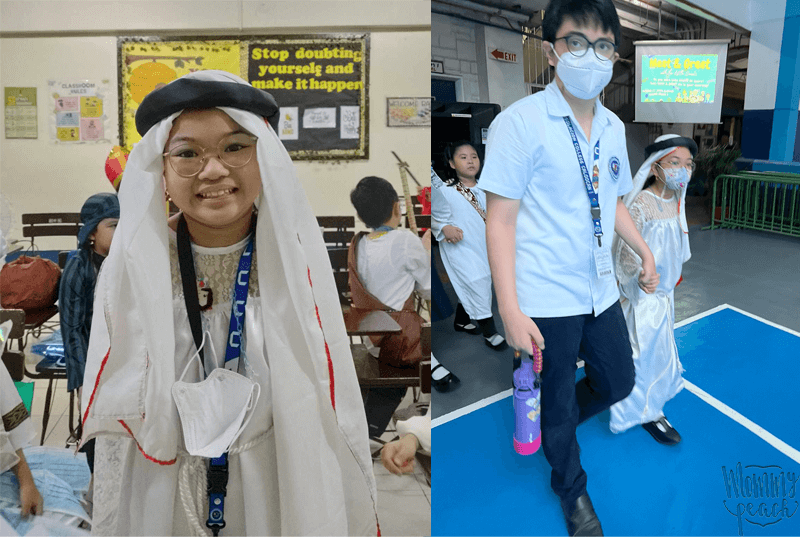 The students were paired with a highschool student as they go around the school Trick or Treating. She got lots of candies.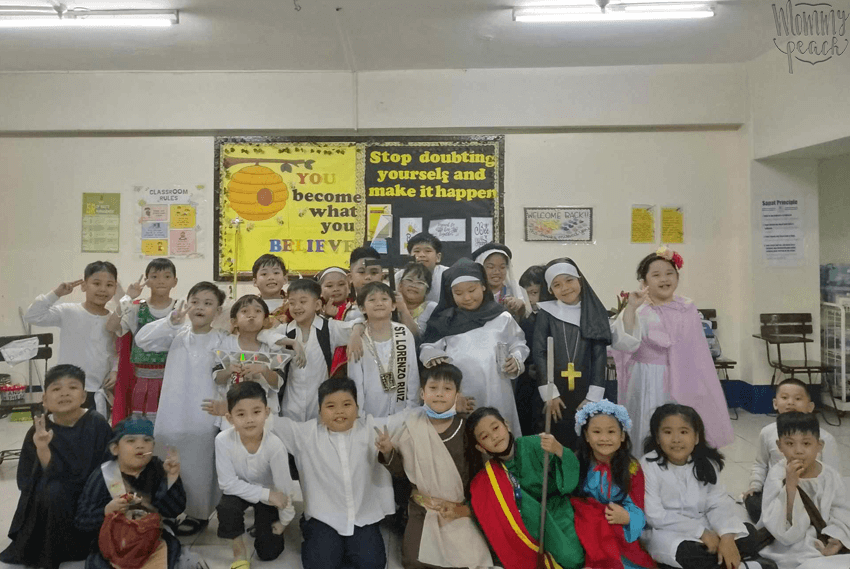 Here's a picture of their class taken by their class adviser.