Yes! This is Twinkle's second 4th birthday. If you can remember, she had her first celebration at Sundowner's Bolinao with a Pineapple themed party.
It was supposed to be for her 3rd birthday na hindi natuloy kasi. This one is really meant for her 4th — a Moana Themed Party!
We celebrated it at Tierra Salva Resort in Batangas when we went there for a two day vacation on the last week of May.
Moana Party Food
Twinkle's Birthday Cake is chocolate cake bought from Purple Oven and decorated with Moana toys bought online.
I made Chicken Teriyaki and Filipino Style Spaghetti.
Sis made Hotdog Sandwiches in the shape of Moana's boats….
We have a Ham and Cheese Skewers as well as Fruit Skewers made with black and green grapes and melon cubes.
We also have S'mores Cupcakes and Moana Loot Bags
Twinkle couldn't help herself at kumagat na agad sa cupcakes! Huli ka Twinkle!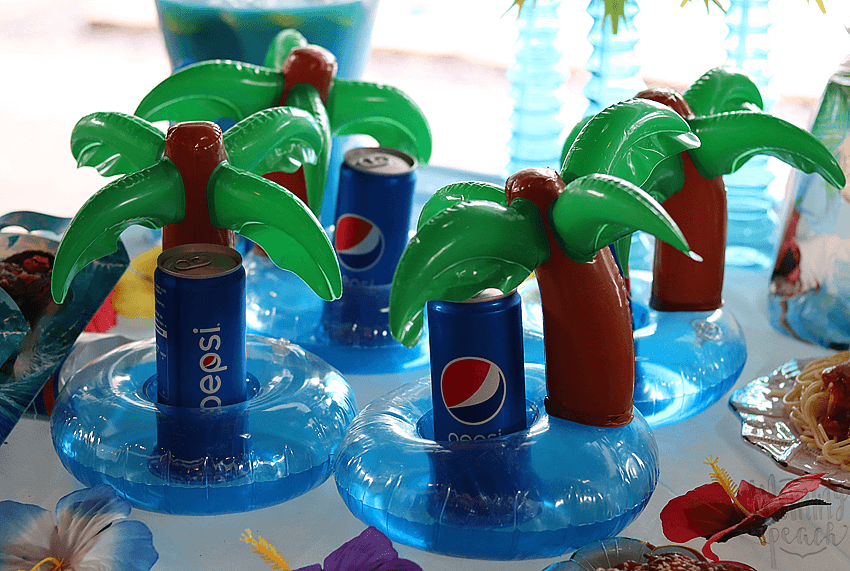 Sodas in mini-floaters
Happy Happy 4th Birthday Twinkle!
After ng konting pictorial, change to Moana costume na si Twinkle. Kaya lang, ayan, init na init sa wig nya at nakasimangot.
Chellie, Shy, Twinkle as Moana, Ykaie, and Gab-gab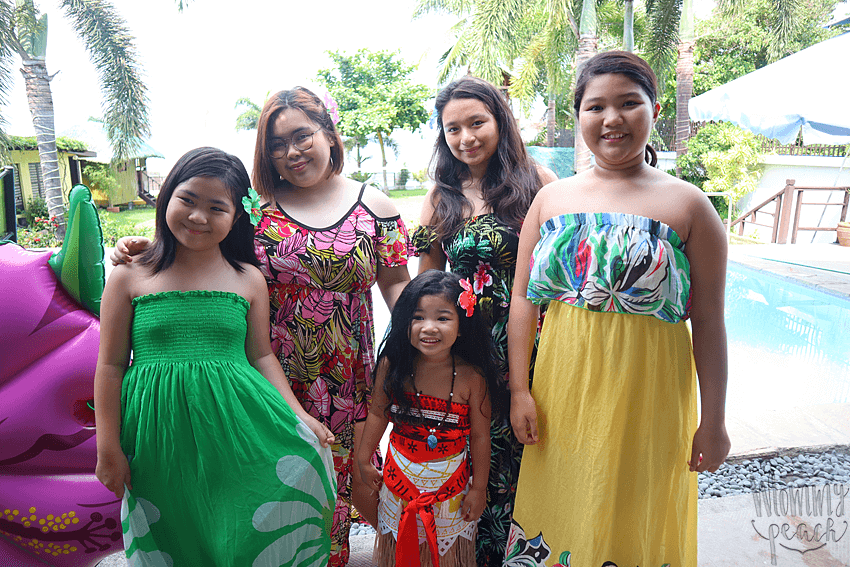 Her swimsuit is also Moana's clothes — pa-swimsuit lang! ang cute no???
Dito ko nabili ang Moana Costume: https://tinyurl.com/MoanaCostumeForKids
Yung swimsuit, I don't think meron pa nito, pero you can check this one: https://tinyurl.com/MoanaSwimsuit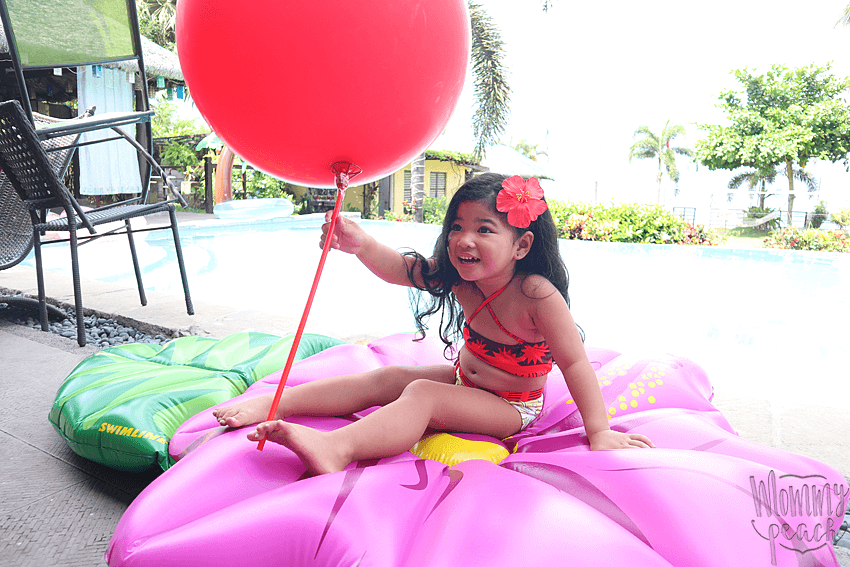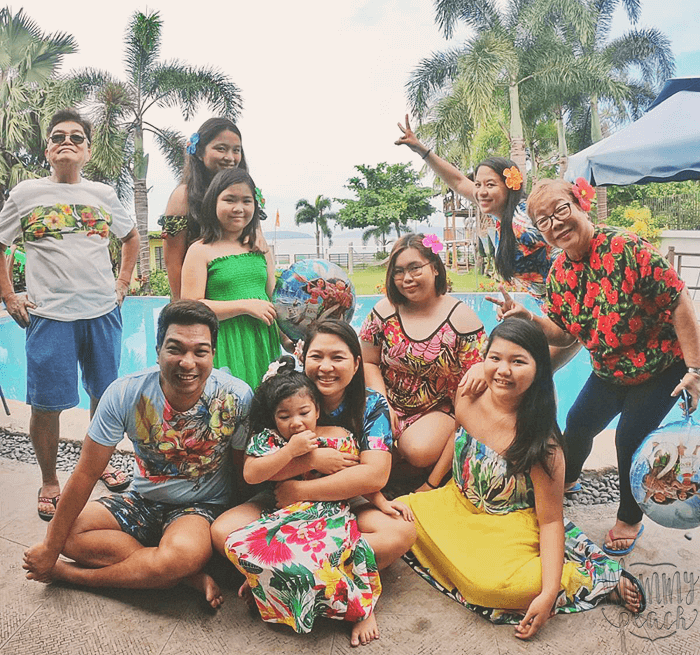 It was such a nice mini-party. The food lasted until merienda. Of course, the party ended with swimming and playing the whole day.
Check out our video here:

We really enjoy organizing these mini-parties for Ykaie and Twinkle. If you're wondering kung ano pang party themes meron kami, just explore my old posts and use the search button.