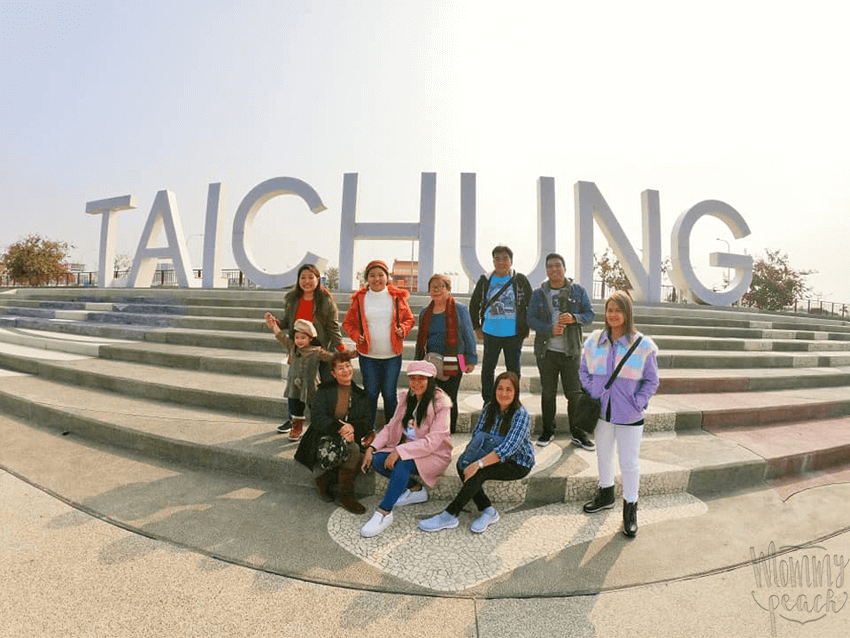 It's our last day of pasyal in Taiwan and my sister who calls herself Anney scheduled a tour around Taichung. She booked two taxis which she found on a Facebook group who would help us go around popular tourist spots in the said city.
Read:
We took the MRT and the speed train going there and the taxi drivers met us at the train station.
The Rainbow Village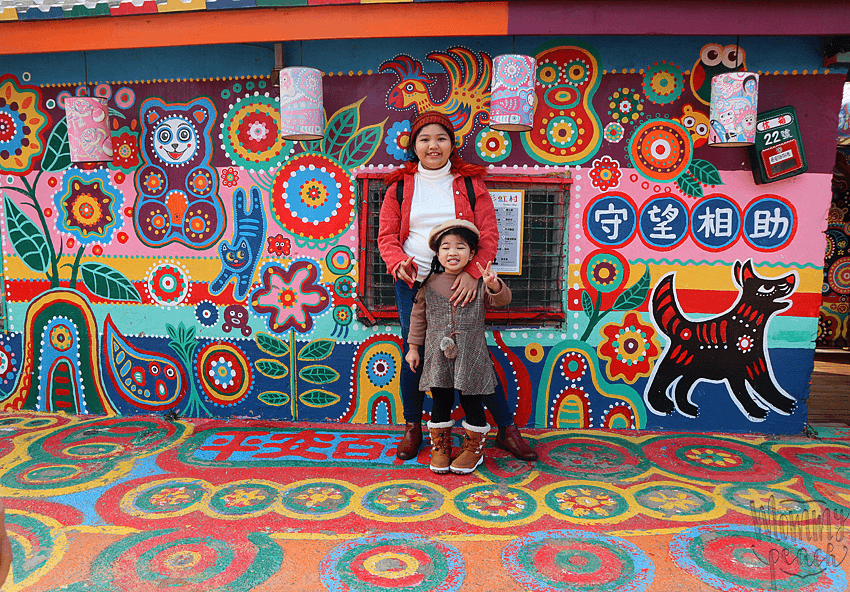 The Rainbow Village is a street art in Taichung created by a former soldier. Ang kulay ng small village na to.. ang sarap mag-selfie!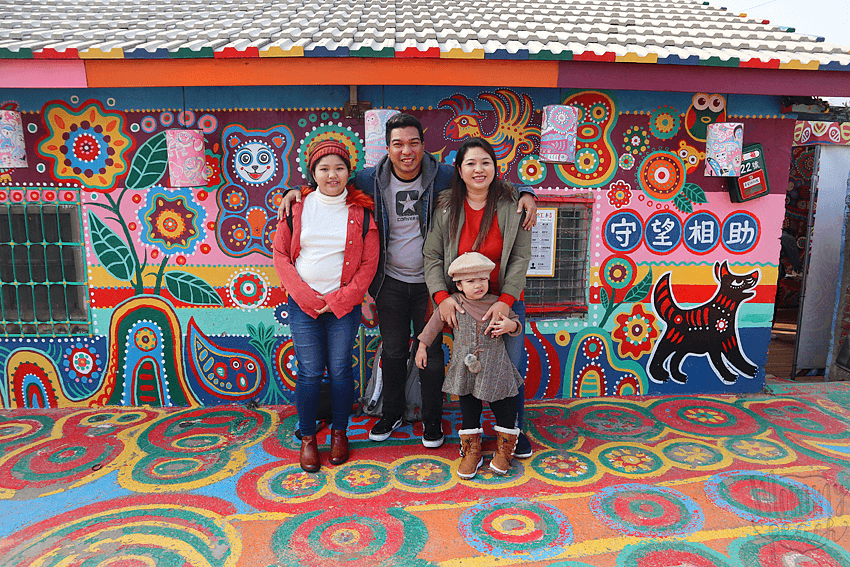 Dakeng Lover's Bridge
Our next stop is the Dakeng Lover's Bridge. According to our "guide" this pink bridge with a unique, modern design is a popular spot for photo opps.
Ang aking little girl naman ay ayaw mag-pose.. ang gusto lang ay…… HUMIGA!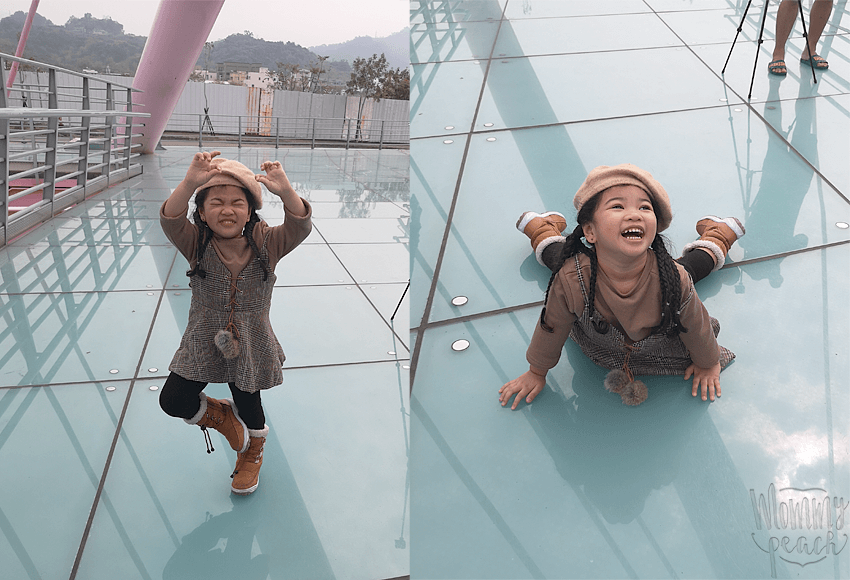 and these are her "yoga pose" daw….
Summit Castle Resort
The Summit Castle Resort (or Summit Resort or Xinshe Castle) is one of the must visit in Taichung because the place is so beautiful. It's a medieval-themed spot with castles, bridges, and small rivers.
It's quite big and exploring and taking photos will take a few hours. Better bring sunblocks and insect repellants if you're planning to explore and go around the place.
There's an entrance fee of NT$250 (adult) / NT$150 (child between 7 to 12 years old, and elderly above 65 years old) but NY$100 is consumable for food and drinks. The drinks are good and refreshing but it costs around NT$140-160.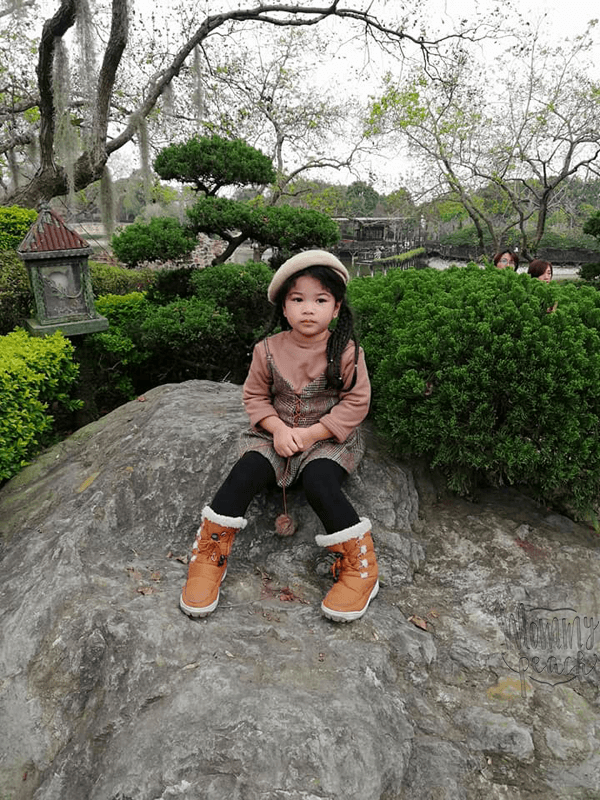 We were in Taichung up until lunch. Tapos naghubad na kami ng coat dahil ang init!
Coming from Taoyuan where the weather is super cold early in the morning (and still a sweater-weather the whole day), we thought it's also gonna be like that in Taichung but it's not… parang 'Pinas lang ang weather pag tanghaling tapat!
At kahit na ubod ng init.. we decided to have these for lunch…
and my Milk Tea #4 is this… I think this is from Tea Shop 168(?) and it tastes really good! The best milk tea I had so far when I was there.
We woke up early the next day for our flight back to Manila.
It was a short but sweet stay in Taiwan. And right now, I'm thinking I want to go back just to try the other street food I missed. Kelan naman kaya yon?