Happy New Year everyone! How was your first six days into 2023? It's still a bit busy on my side of the universe with my kids being back to school and our three beagles and six cats turning our house upside down.
So how did we welcome 2023? Pantone Color of The Year was Viva Magenta — I didn't wanna wear it because it reminds me of the price of onions which skyrocketed to PhP 720 per kilo! My Gah! So we opted to wear the lucky color of the year instead which was Forest Green. Twinkle was wearing parang Mint Green pero may polka dots naman so it's still considered lucky… hihihi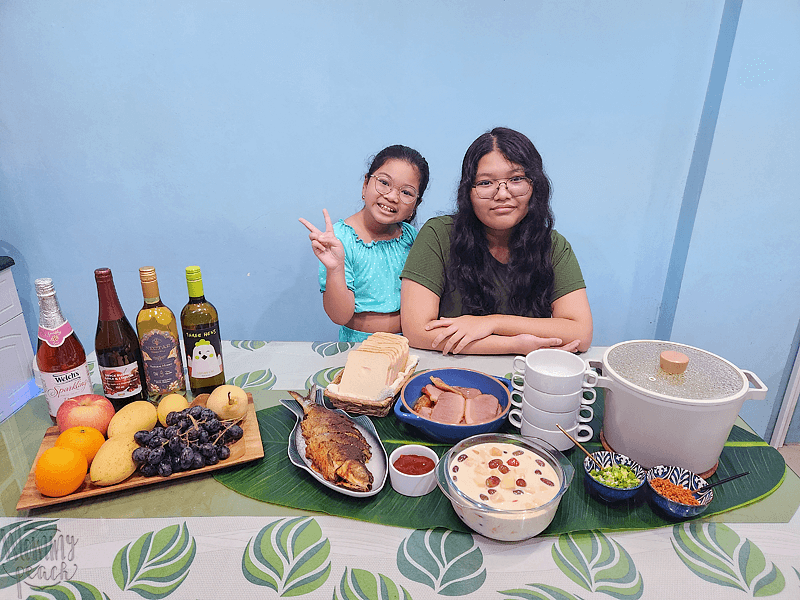 Just like last Christmas, our handa was composed of food that they wanted to eat. I didn't want to waste any food nor have a lot of leftovers. We had Molo Soup, Ham Sandwich, Fruit Salad, and because we had to have fish — Rellenong Bangus. We didn't even have 13 fruits on the table — just fruits that we often eat like Apples, Orange, Mango, Lemon, Pear, Kiwi, and Grapes.
We ate early — around 9pm because I didn't want to suffer from my LPRD. Then after eating we had lusis and sparklers outside.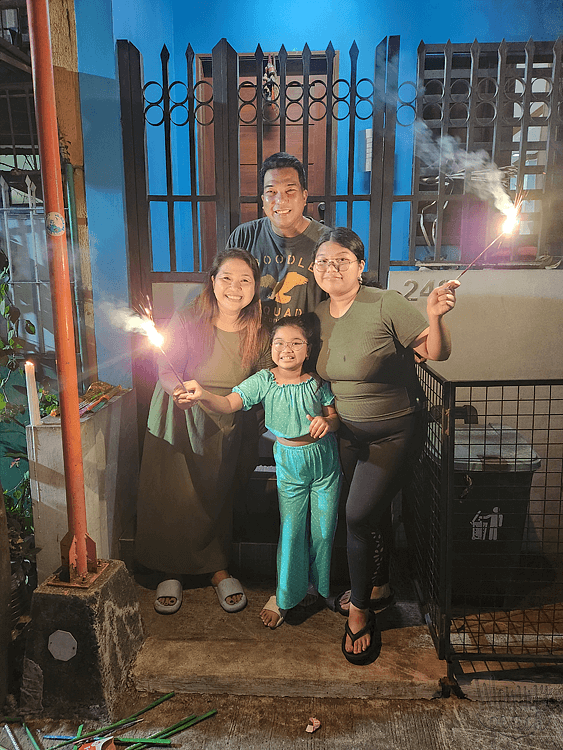 15 minutes before midnight, we went up to the rooftop to watch fireworks at para na rin salubungin ang Bagong Taon. Ykaie brought with her 12 pieces of grapes which she ate when the clock struck 12. Hopefully it will bring her– and us abundance this year.
HAPPY NEW YEAR EVERYONE!